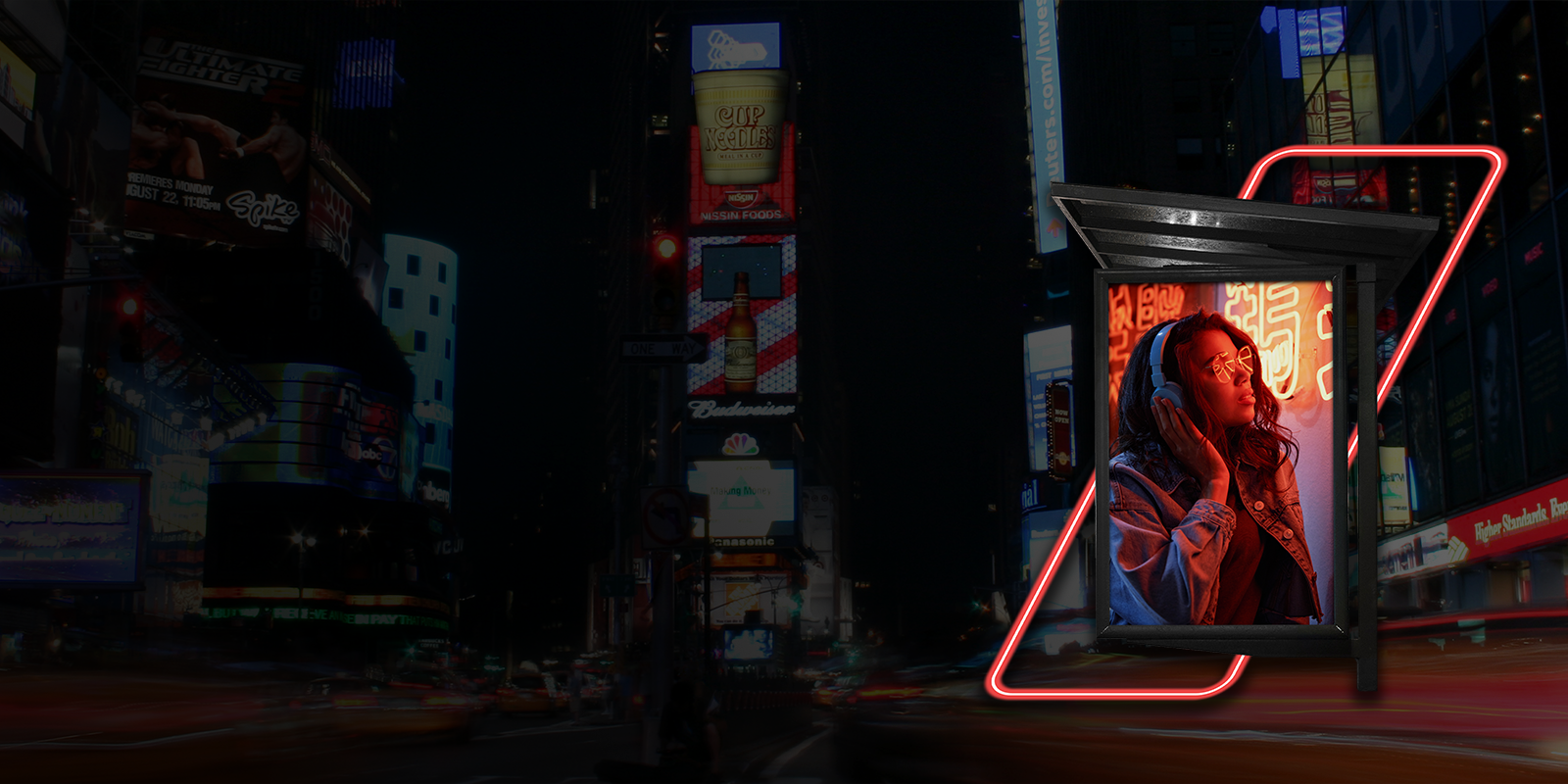 Unlock New Creative Possibilities with DOOH
Vistar Media's cutting-edge digital out-of-home platform gives you the power to launch stunning campaigns to captivate your audience like never before.
How to Build Effective DOOH Creative
Want to create attention-grabbing ads? Programmatic DOOH can do just that, but to maximize the benefits of this powerful channel, here are a few key things to consider:
Click through to learn more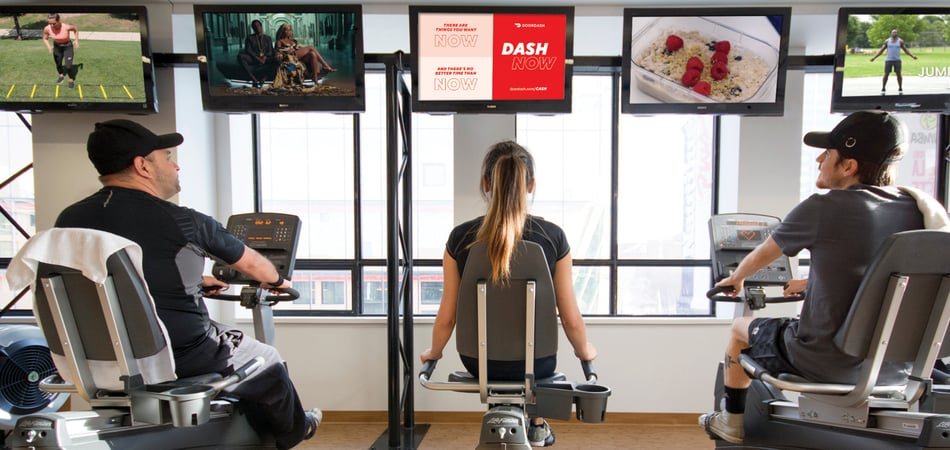 In DOOH advertising, context refers to the physical environment in which an ad plays. Your DOOH ad could run on a wide variety of screens — all of which can have an impact on the audience viewing your ad and how they perceive the products being shown. From health-conscious consumers viewing an ad on a gym TV to upscale shoppers seeing your ad inside a luxury mall, knowing who will most likely see your ad and where they will be when they do allows you to build targeted messages into your creative that are supported by your ad's physical surroundings.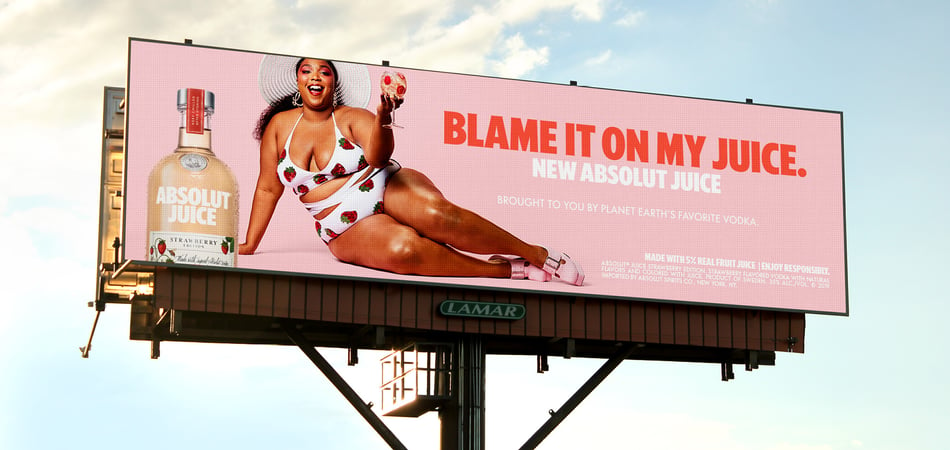 Color is a major driver of attention, and contrasting colors can make your DOOH ads pop! However, the effect of a specific color largely depends on the colors it's surrounded with — making it critically important to consider the physical surroundings surrounding your ads will run against to ensure that the most effective color is selected within the creative.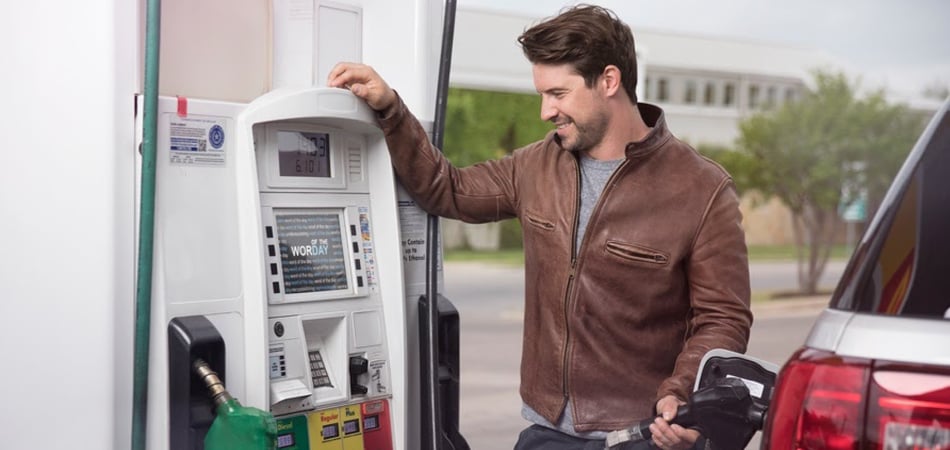 Dwell time is the amount of time a viewer will likely see your ad. In general, creative displayed on screens with shorter dwell times (e.g. highway billboards) should have fewer words, bigger font and more prominent branding for quicker and more impactful messaging. However, screens with longer dwell times (e.g. bus shelters), allow you to expand your creativity, dive deeper in your storytelling and emotionally engage the audience.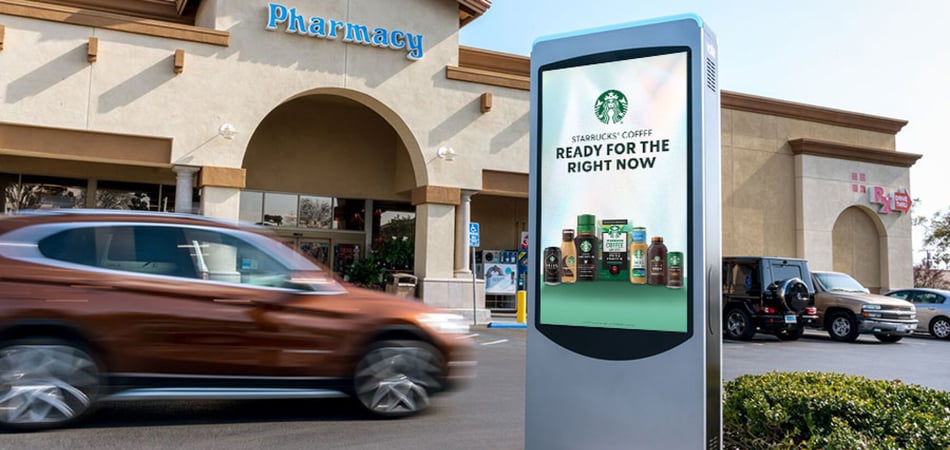 Our brains process images 60,000 times faster than text. Especially in fast-moving environments (e.g. a highway billboard), including an image or visual can convey a message quicker and strengthen the association between your brand and a product or service.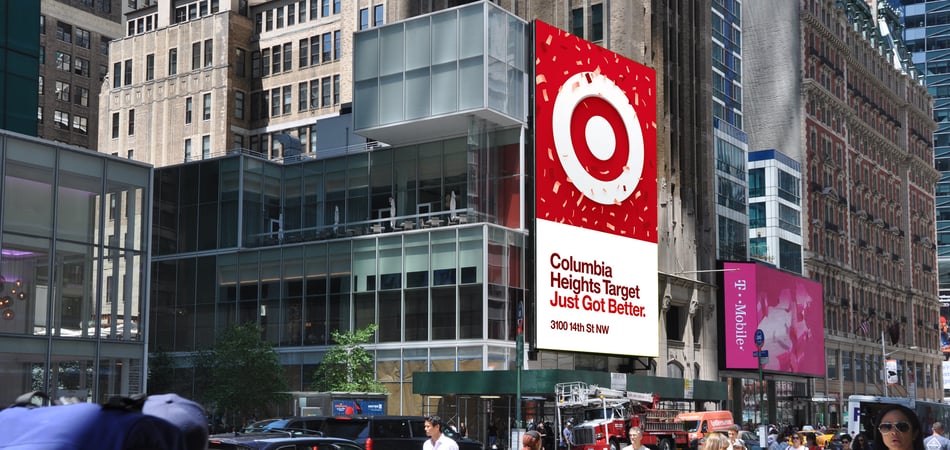 Viewers may only see a few seconds of your DOOH ad so be generous with logos and branding! Whenever possible, integrate the brand into the copy and visuals, use heavyweight fonts and place the logo at the top of the creative.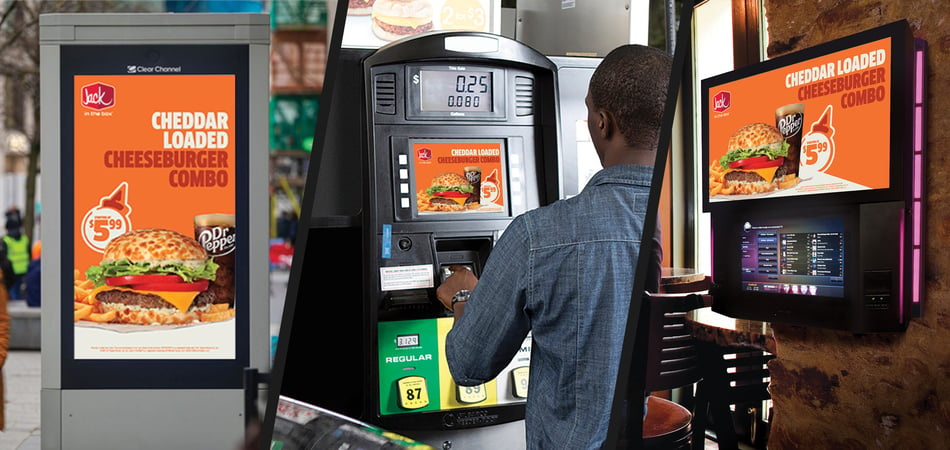 Some DOOH screens are massive (e.g. spectaculars in Times Square) while some are no bigger than a tablet (e.g. screens in rideshares). In addition, screens can be vertically oriented or horizontal. Taking screen specifications into account when building your creatives can help ensure nothing is cut off or distorted when a campaign goes live.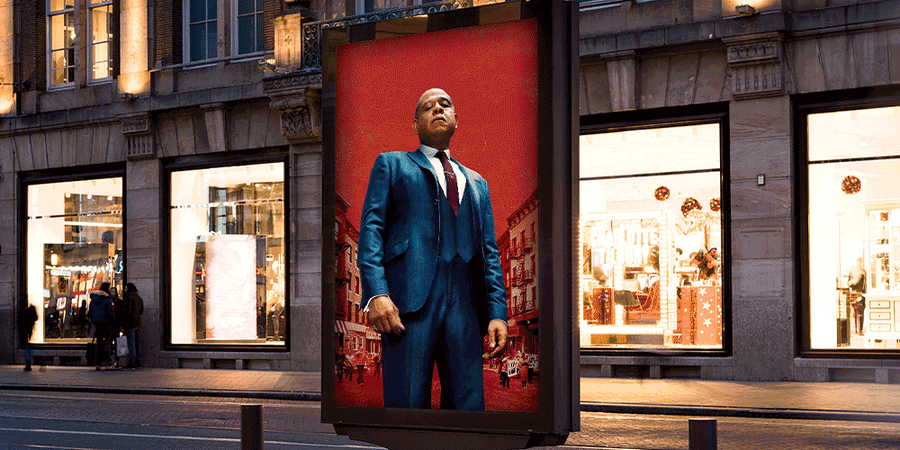 Including moving elements (even simple animations) within creative can draw attention and increase engagement with an ad. However, to avoid viewers missing key information, adapt the type of motion based on the average dwell time. For short dwell time venues, consider partial motion creatives (limited motion graphics on a static image), and for longer dwell time venues think about adding a subtitled video.

Combining dynamic creative with digital screens in a fully automated capacity unlocks a new way of thinking when it comes to planning and buying out-of-home media"
- Laura Brandes, Group Director, Rapport
Dynamic Creative: Bridging the Gap Between Art and Technology
Dynamic creative allows you to enhance the relevancy of your DOOH ads by using data to change specific elements within an individual advertising creative.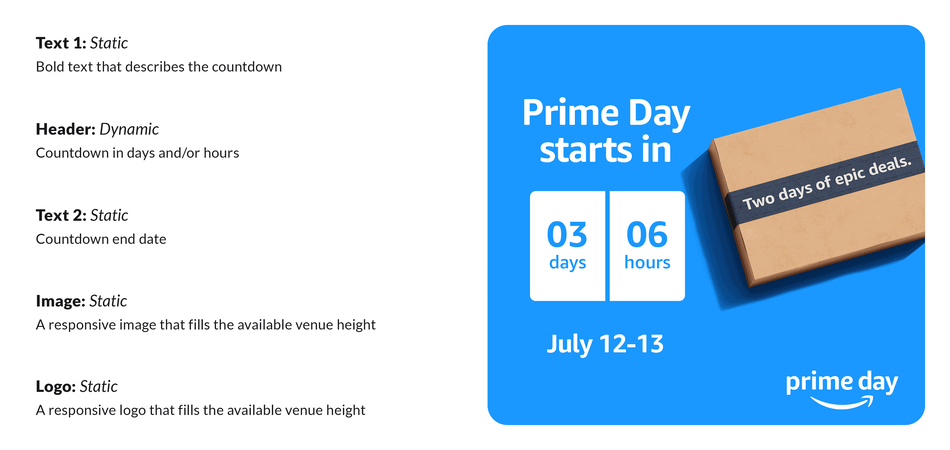 Ready to take your DOOH to the next level with dynamic creative?
Download our Complete Dynamic Creative Playbook to see how it's done!
Dynamic Creative Use Cases
Use Vistar's dynamic creative capabilities to tailor your creative based on: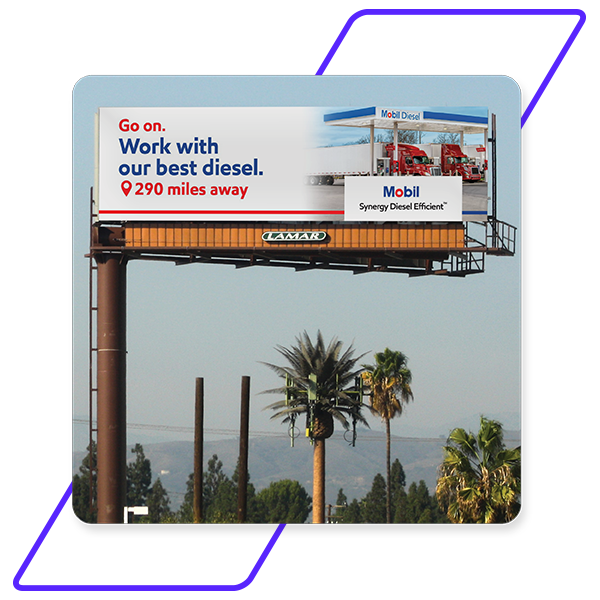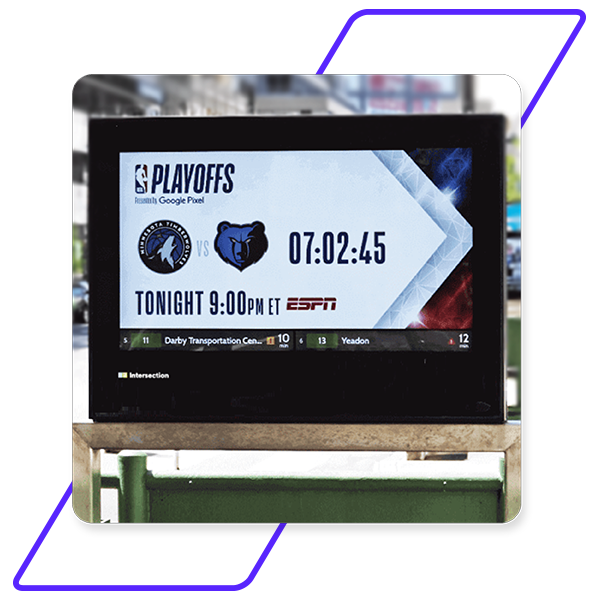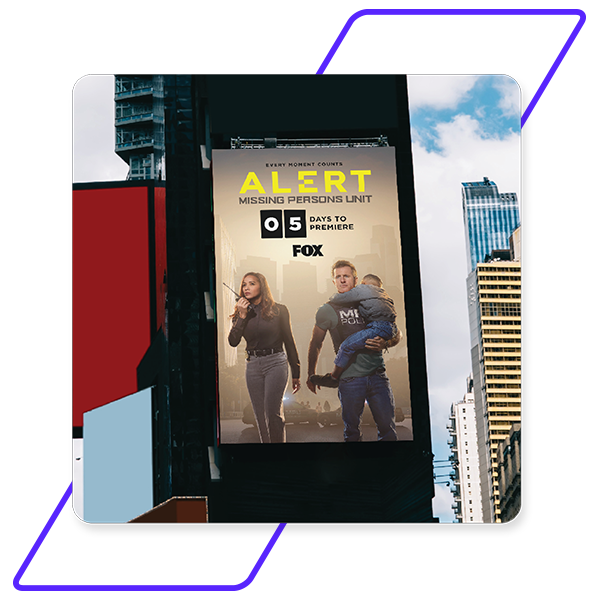 Bring the Heat (or Rain) With Weather-Based Creative
Tap into one of the largest influences on consumer behavior with weather-based DOOH creative.


Vistar's programmatic DOOH platform allows you to tailor your creative based on 200+ unique weather triggers and deliver weather-specific ads precisely when conditions are right.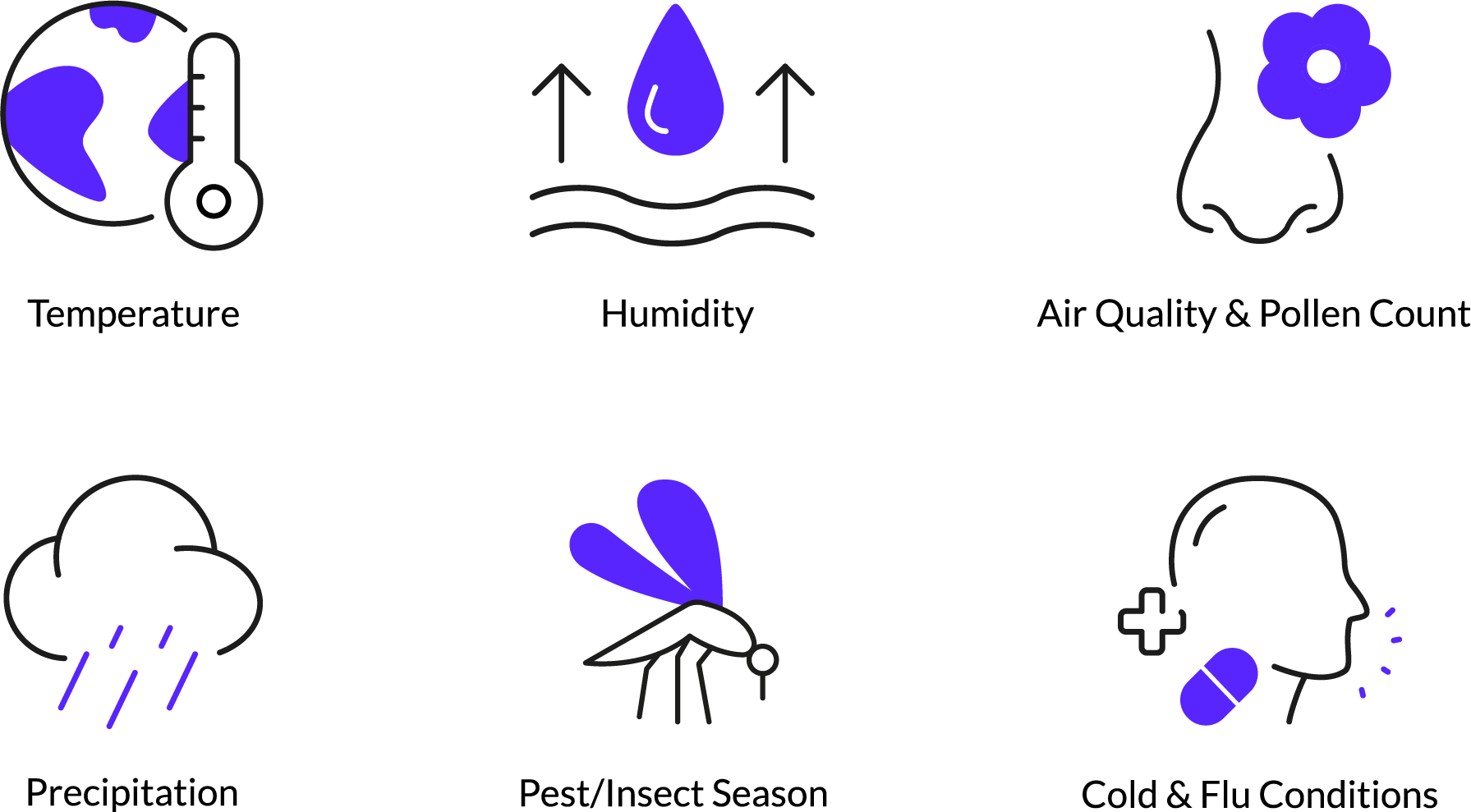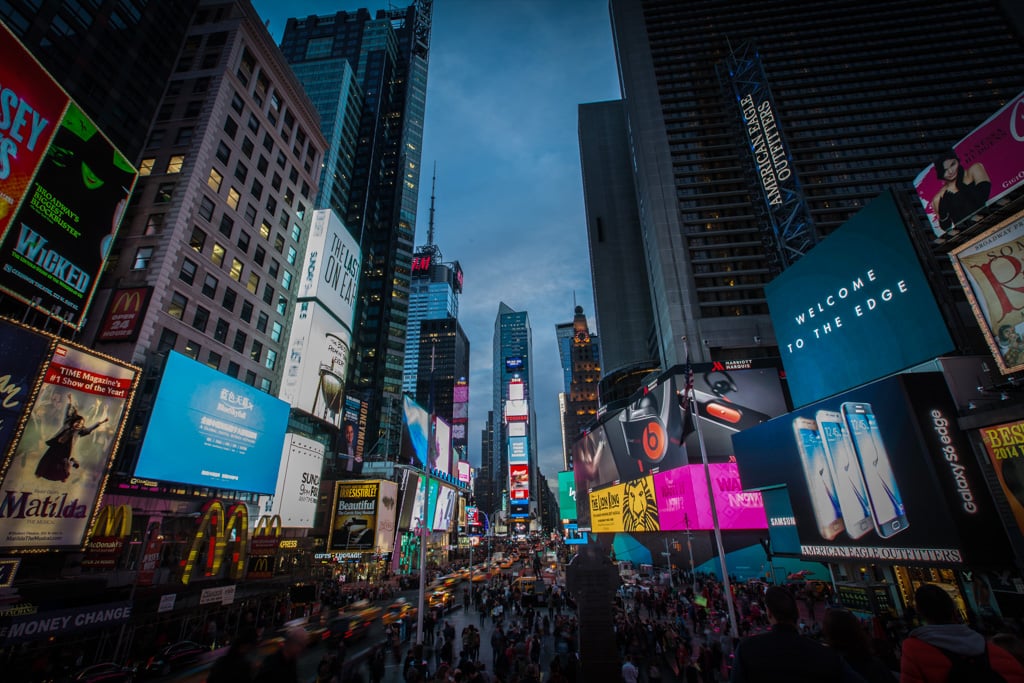 Let's make DOOH magic!
Not sure where to start or don't have the resources? Our award-winning creative arm, Vistar Studio, has 10 years of experience building assets for digital out-of-home and is here to help you to optimize the quality and effectiveness of your DOOH campaign.
Thought Leadership & Strategy