Digital out-of-home campaigns are often successful because they target consumers at several points on their path to purchase. As people return to their daily routines with eagerness and excitement, DOOH screens are catching the attention of consumers as they're happy to get out of the house and ready to spend!
So, What are Point-of-Purchase Screens?
Point-of-purchase screens fall within the broader category of place-based media. Notably, point-of-purchase digital signage exists inside of stores where consumers are actively choosing their products and purchases, such as big box retailers, casual dining and quick service restaurants, convenience stores, grocery stores and pharmacies.
Networks that offer point-of-purchase screens, and partner with Vistar to sell their inventory programmatically, include Coinstar, KeyMe, NRS DOOH Media, iTell.io, ATM.TV, Pursuant Health, GroceryTV, Dolphin Digital, Vibenomics and more.
Why Point-of-Purchase Screens are Important:
Advertisements placed on point-of-purchase screens have been found to significantly influence consumer purchase decisions, and as consumers are increasingly returning to normalcy, it's critical for advertisers to meet them where they are.
In a recent study released by Vistar Media and MFour, researchers found that consumers plan to grocery shop in-store in the next 3 months (74%), as well as shop in-store for other items (65%), and dine at restaurants both indoors (61%) and outdoors (54%). Many consumers also plan to go to entertainment venues (39%), cultural locations/activities (29%), and bars (27%)."
In the moments before shoppers buy a product, point-of-purchase screens provide brands with a final chance to sway their opinions and decision making. It is this strategically placed form of digital signage that offers marketers the opportunity to engage shoppers and influence purchasing decisions while they're in-store.
Different Types of Point-of-Purchase Screens:


Convenience Stores

: Digital screens in convenience stores are located at the store's entrances and exits, as well as in near the check out aisle — allowing brand and product messaging to be highly visible while customers shop and wait to check out.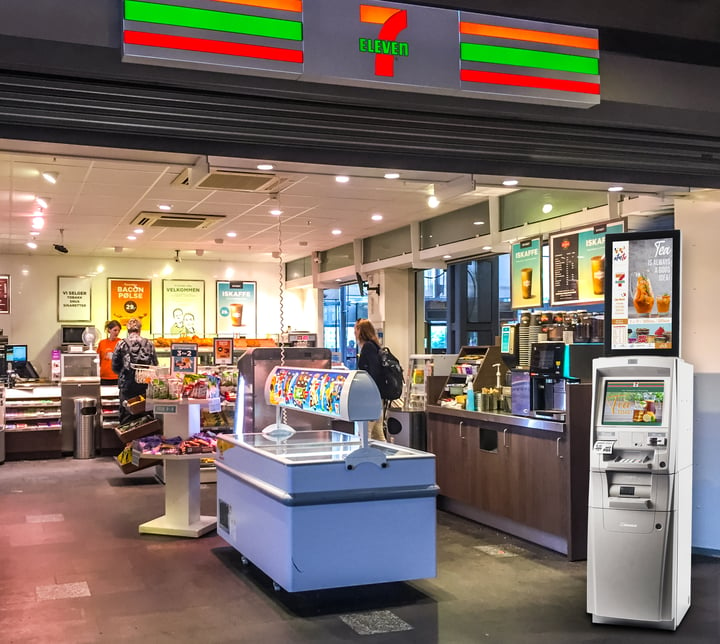 Grocery Stores

: Grocery store inventory — visible in aisles, at check-out, and in store entrances and exits — is crucial in reaching consumers at the point of purchase, while they are out shopping, in a purchasing mindset and are considering items to buy in real-time.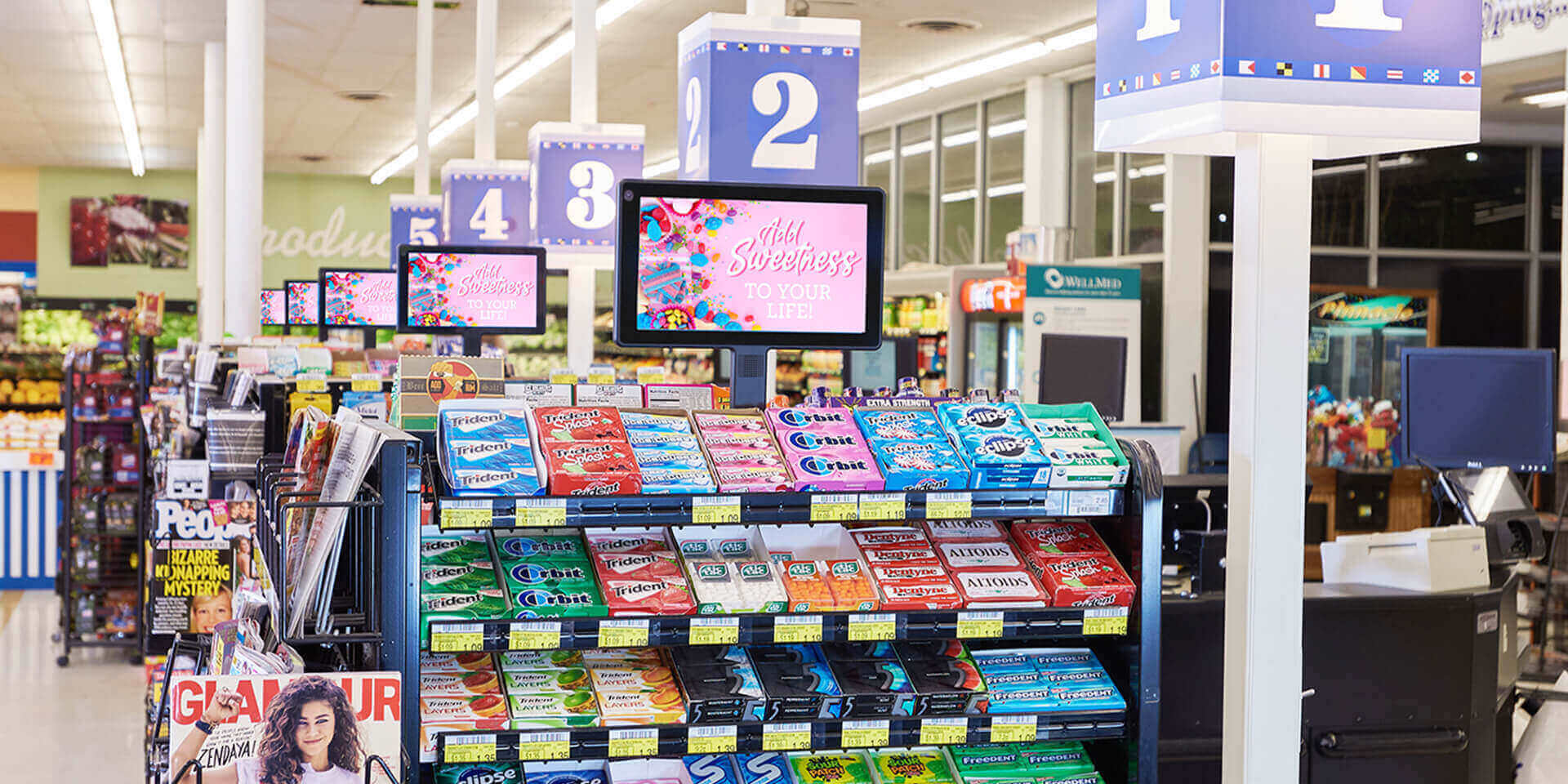 Gas Stations

: Gas stations offer an optimal place to engage consumers while they're at the pump. Away from their phones and all other distractions, an ad placed on a gas pump screen is the perfect way to catch the eye of an attentive consumer while running errands or adjacent to the mini mart.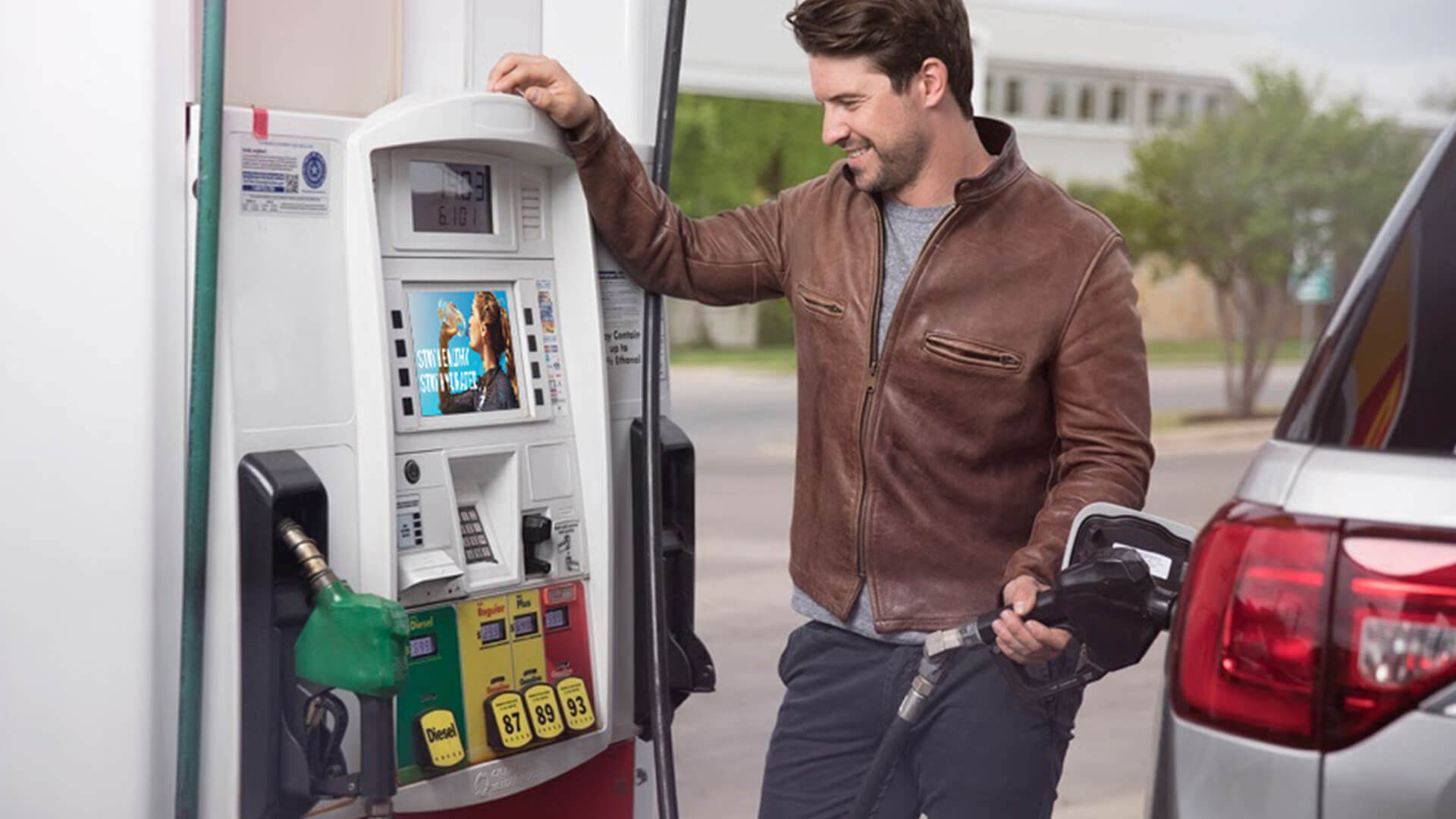 Liquor Stores

: Digital screens inside of and around liquor stores live in a variety of spaces, such as within aisles, mounted directly to the shelves' edges, or at the store's entrances and exits.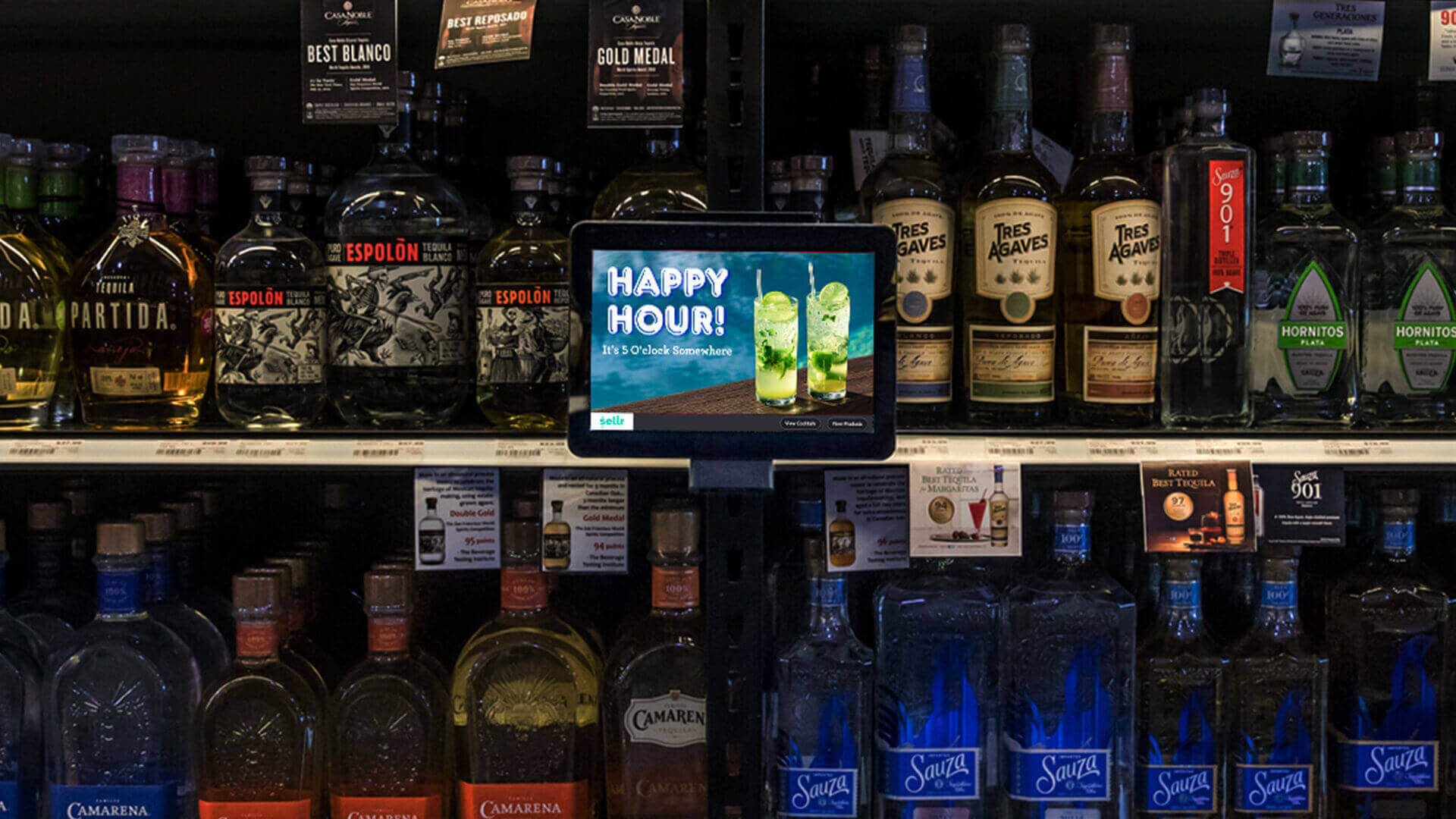 Dispensaries: Leverage the power of programmatic digital out-of-home to spread your brand's unique messaging, generate foot traffic to dispensaries and retailers, or educate consumers on cannabis as they move throughout the day. Dispensaries are especially critical for brands looking to target specific age demographics with high purchase intent relating to their product.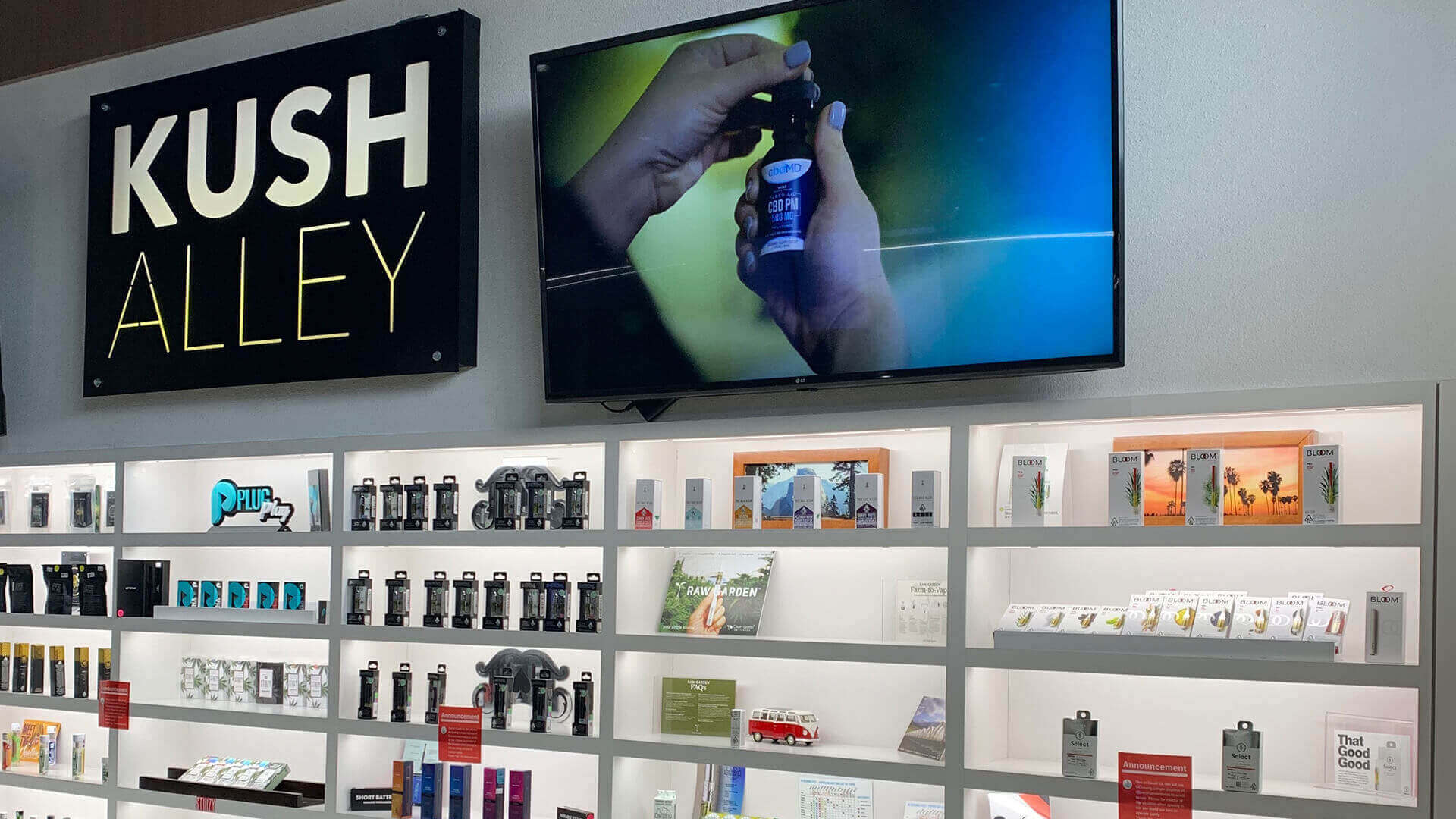 Malls: With large droves of consumers eager to spend, common area screens, food courts, and outdoor shopping plaza map screens allow for advertisements to be featured to consumers already looking to spend.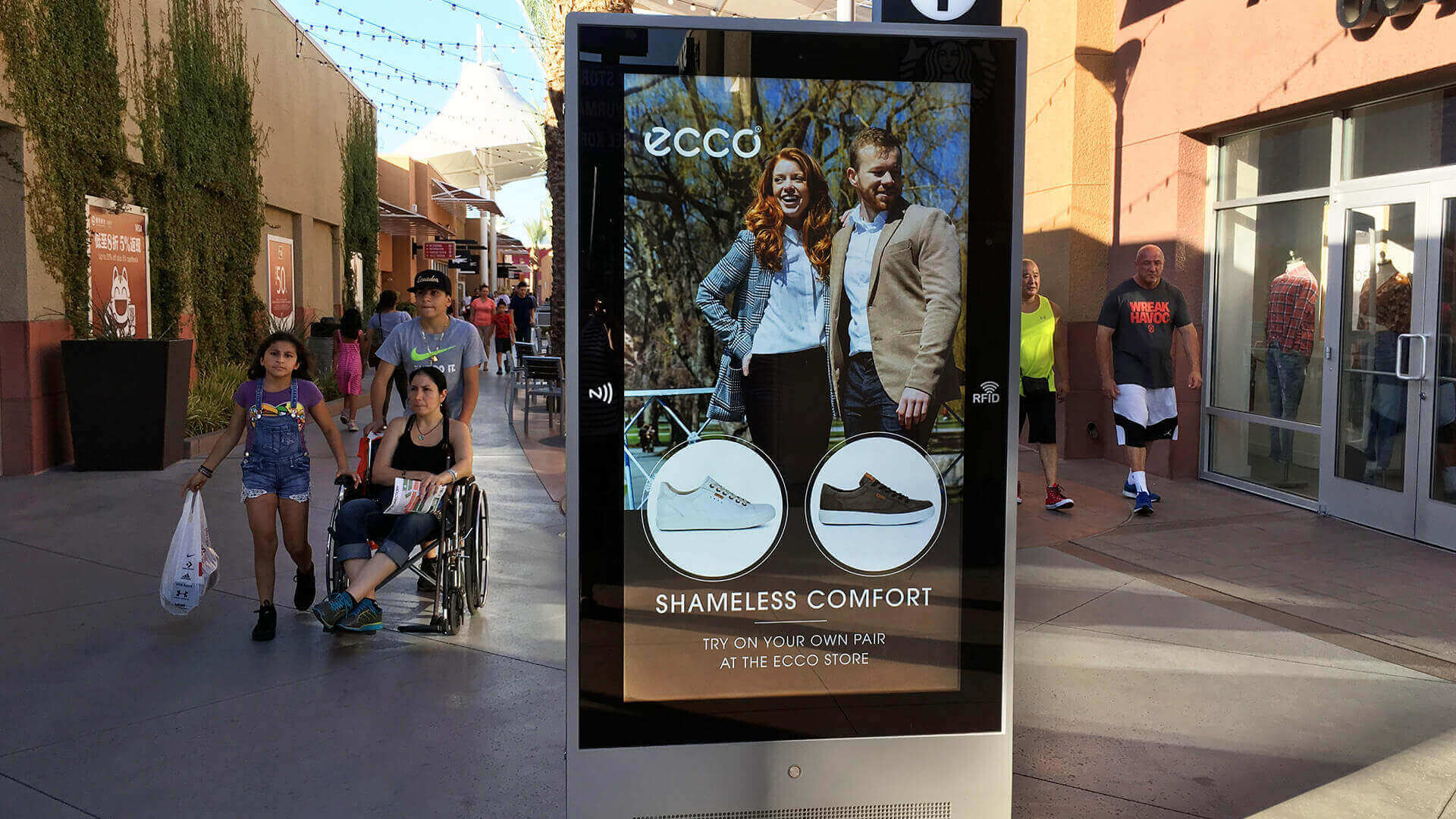 When it comes to leveraging point-of-purchase screens, the potential ROI is even greater for on-the-go and last minute purchasing decisions. Products typically purchased with little planning, like beer and cold medicine, need to remain top-of-mind among consumers — and where better to do so than where those items are sold.