DOOH, or digital out-of-home, has become an increasingly popular advertising channel for brands. Advanced targeting allows for more effective campaigns, while the massive scale of the medium allows for unmatched reach.
When it comes to the specifics of DOOH, and what exactly this includes, several questions arise. This page covers all things out-of-home advertising at a top level for anyone looking to dive into this impactful and ever-evolving medium. First, let's discuss the basics.
What is OOH Advertising?
One way to define OOH advertising is any screen that exists outside of a person's home. OOH excludes anything that is in direct possession of a person, such as a cell phone or laptop. As you're browsing the internet today, or checking apps on your phone, you'll likely come across several forms of advertising, but that is not OOH. To summarize: social media, digital ads, and even TV ads can be considered in-the-home, while with OOH ads, you can only see them when you step outside your door.
When people think of out-of-home advertising, the first thing that typically comes to mind is billboards. Billboards are certainly a fundamental part of traditional OOH, but they are no longer the only option for reaching consumers throughout their daily routines. Signs at bus shelters, airports, gas stations, gyms, grocery stores and more, all offer advertisers a way to connect with their intended audience in the physical world.
One myth about OOH is that it is sometimes thought of as traditional or static. That may have been the case in the early days of OOH, but since then, the medium has become increasingly digitized — further enhancing flexibility and the ability to activate quickly. Let's dive into some examples.
Out-of-Home Advertising Examples
As mentioned, billboards are generally the most obvious form of OOH, and can still be a useful route to go to reach the masses. Previously, static billboards offered a one-to-many medium but did not offer the flexibility or dynamic options that other forms of advertising did. Now with DOOH or digital out-of-home, much more is possible. Rather than choosing a specific billboard and plastering your creative up there for a long period of time, DOOH gives advertisers the option to buy a slot on a playlist known as a loop. Advertisers can even unlock new venues they weren't previously aware of through programmatic technology to truly reach consumers where they are at the right designated times. Overall, out-of-home advertising has come a long way. Here are some examples of OOH digital signage that you can find in different locations.
Outdoor Media
When you step outside of your home, even if there isn't a billboard in sight, there are still many OOH advertising opportunities in your vicinity.
If you are looking to reach commuting consumers at mass scale, but want to target more urban areas where riding subways is more common than hopping in a car, there are a lot of outdoor media venues at bus stops and transit shelters. Also, as people continue to plan escapes from their hometowns, screens at gas stations or even at electric car charging stations offer advertisers an opportunity to stay top of mind with road trippers. Consumers might also come across outdoor media venues known as street furniture that offer informational messaging, but also frequently serve ads as well. Overall, there are many ways to reach consumers outside besides just traditional billboards.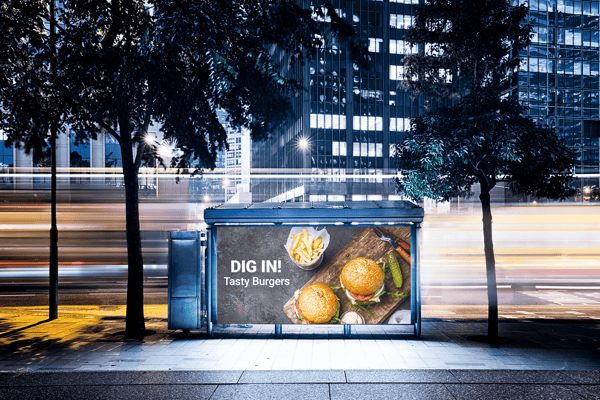 Indoor Advertising
By definition, OOH is outside your home, but it doesn't necessarily have to be outdoors. There are many forms of out-of-home media that can be found inside. In fact, many indoor advertising venues offer a unique opportunity for advertisers to reach a niche audience when they're in a contextually relevant environment.
For example, if you are a healthy lifestyle brand looking to reach new customers, you could consider advertising on screens inside gyms, spas or salons. Alternatively, if you are trying to reach sports fans or bar goers, there are also indoor advertising screens located in restaurants, bars and sports entertainment venues. Trying to reach frequent travelers? There are opportunities to promote your messaging on screens in and around airports, busses, taxis and transit locations.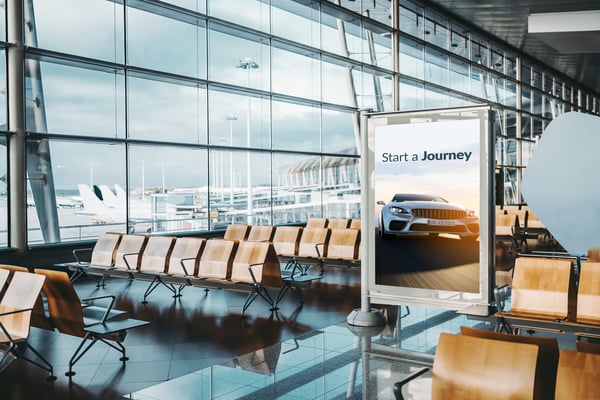 Additionally, there is a large market for point-of-purchase OOH. Out-of-home advertising today can be found in malls, shopping centers, grocery stores, big box retailers, pharmacies, and more. These screens are perfect for CPG or retail brands looking to reach shoppers when they are in the process of making real purchasing decisions.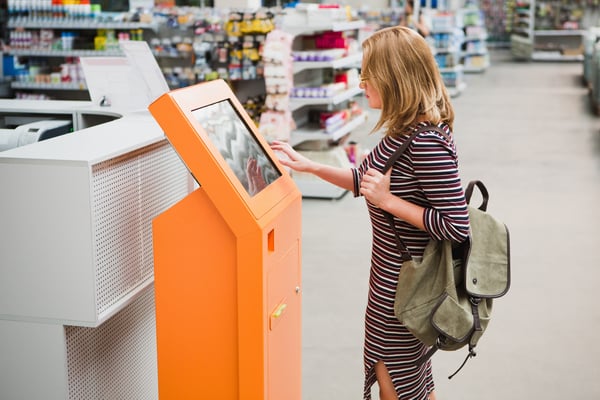 Overall, OOH is an expansive channel that is continuing to evolve and become even more targeted. While the online world faces new challenges — such as ad blocking, bots and brand safety — many advertisers are turning to OOH as a way to creatively reach their ideal customer. Vistar Media can extend your brand to the right DOOH screens, so you can reach your intended consumers at the exact right time.
Our team has nearly a decade of experience connecting advertisers to appropriate venues and audiences. Contact us today for a consultation.