This month's Media Owner Spotlight features Canada-based advertising company, Ads Alfresco. In the Q&A below, Vistar speaks to Laura Maurice, VP Out-of-Home (OOH) Sales for Ads Alfresco. The interview spotlights the unique value proposition the network brings to the OOH industry and how Ads Alfresco's partnership with Vistar Media has benefited their business.
Could you describe your network in a few sentences?
The Community Reach Network is a new product from Ads Alfresco that puts digital signage in community centers and multi-sport complexes across Canada. We have scraped each locations' scheduling information to compile a database, which allows advertisers to target in a variety of ways, such as by age, gender, activity, or amenity.
What types of screens do you have and where can they be found?
While we do allow precise, data driven targeting, we have 4 primary verticals: Sport, Health & Wellness, Community Activity, and Goods and Services. Our screens are situated in the highest foot traffic areas – typically at the primary entrance/exit. Viewing areas, and some restaurants too.
What regions do you operate in?
The community reach network is national, with 700 screens in 300 locations across Canada – and still growing.
What sets your network apart from other digital channels?
What differentiates Ads Alfresco's Community Reach Network is our utilization of data. For example: we know that parents with toddler-aged children attend sports complexes, but when, and which ones? Utilizing our proprietary data, we can target each one of our 300+ locations that have childcare facilities and youth sport. Then, we daypart target by location – daycare drop-off and pickup times (7a-9a, 5p-7p) as well as times when youth sports are being played. This ensures the advertiser is reaching the highest concentration of their intended target.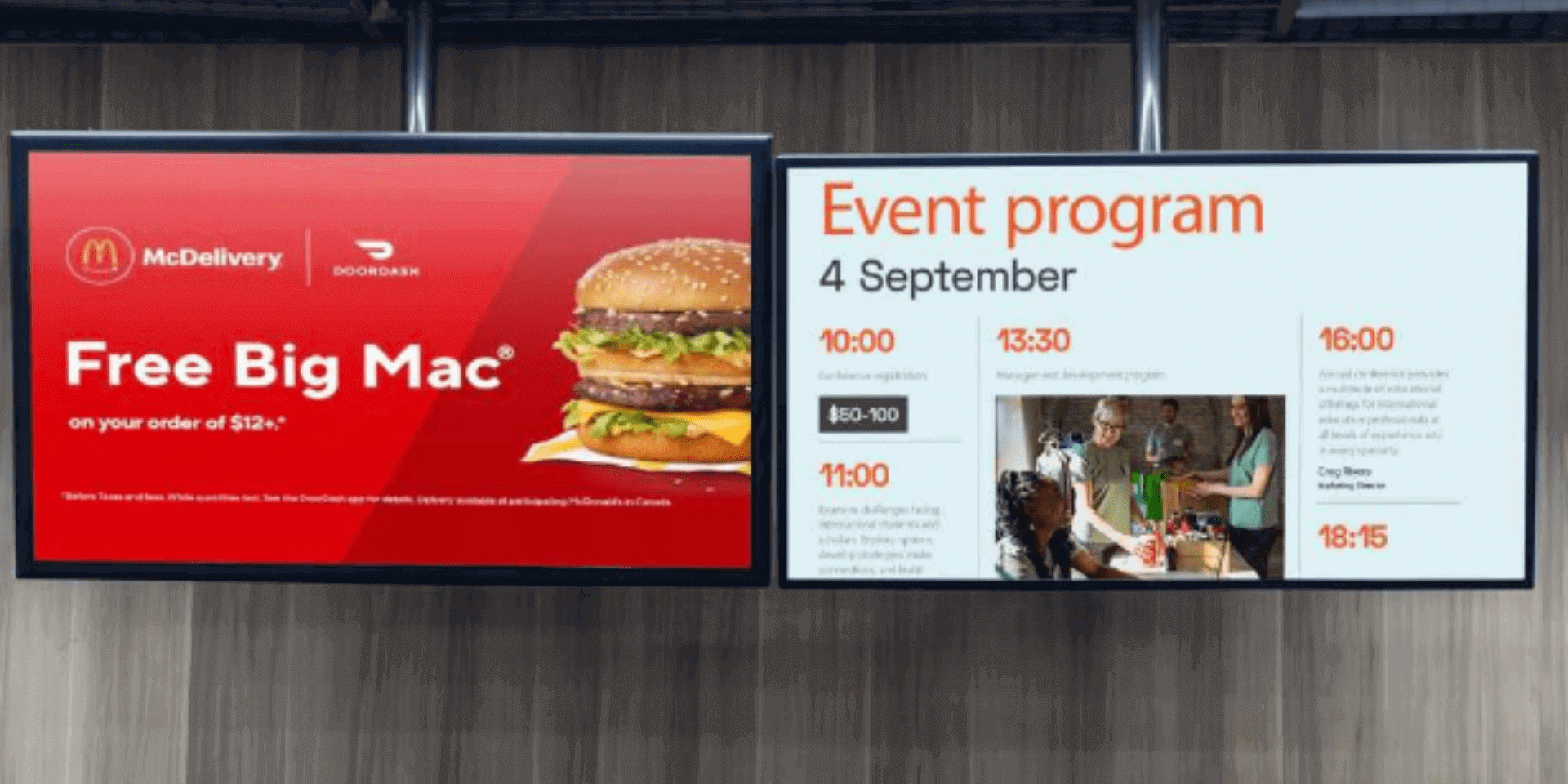 What is your network's main value proposition to a brand?
We are the destination. Most place-based advertising options do not have significant dwell time. Their ads are in places where people just want to get in and get out. With a dwell time of almost 2 hours, our locations are truly a destination to reach family oriented, active and affluent Canadians.
What have you seen in response to the pandemic in recent months?
We are back to 100% traffic and capacity. Most of our locations have seen a significant increase in attendance, even by pre-pandemic standards. This speaks to Canada's pent-up desire to get out of the house, live a healthy, active lifestyle, and resume normalcy.
Why did you choose Vistar as a partner? What benefits have you been able to leverage by working with Vistar during these challenging times?
Vistar Media offers best in class technology and service. Their capabilities have been integral to providing our clients with real time information, and have given us the ability to add or subtract locations, as well as adjust impression levels on the fly.