Vistar Media interviewed Michael Tobin, Partnerships & Programmatic Manager at Tonic Media Network, Australia's largest health and well-being media network, to learn more about their OOH business.
Could you describe your network in a few sentences?
Tonic Media is Australia's largest health and well-being media network, created by health professionals in collaboration with out-of-home (OOH) media specialists.
Our network consists of strategically placed OOH assets (that have a scalable reach of +16M) in health and well-being environments along with online go-to destinations, including Healthline.com, MedicalNewsToday.com and myDr.com.au (that share a combined audience of +13M monthly users).
What types of screens do you have and where can they be found?
Tonic's place-based media is positioned in trusted, contextually relevant environments where health and lifestyle decisions are made. These assets include:
Tonic TV – 1,600 full sight and sound video panels broadcasting the largest national digital OOH health network within general practitioner (GP) offices.
Digital Panels – 1,400 high frequency digital panels displaying crisp, clear and engaging digital static slideshow posters, sponsored content and GP-approved health information within GP practices and pharmacies.
What regions do you operate in?
Tonic Media Network operates throughout Australia with screens in all national states and territories.
What audiences do you reach?
With a scalable OOH reach of +16M, Tonic Media Network speaks to a range of audiences including Females (71%), Young Families (51%), High-Income Earners (31%), Main Grocery Buyers (65%), and The Elderly (50%), with 2 in 3 of our total audience being a "Health Enthusiast."
What sets your network apart from other digital channels?
Tonic Media Network's DOOH assets are strategically placed in clinic waiting rooms, broadcasting our own (and Australia's largest) national digital OOH health network that features engaging health, well-being and lifestyle content. Tonic Media is therefore able to leverage trust from their audience, with 94% 'trusting the ads they see' and 57% being 'influenced on their purchase considerations.'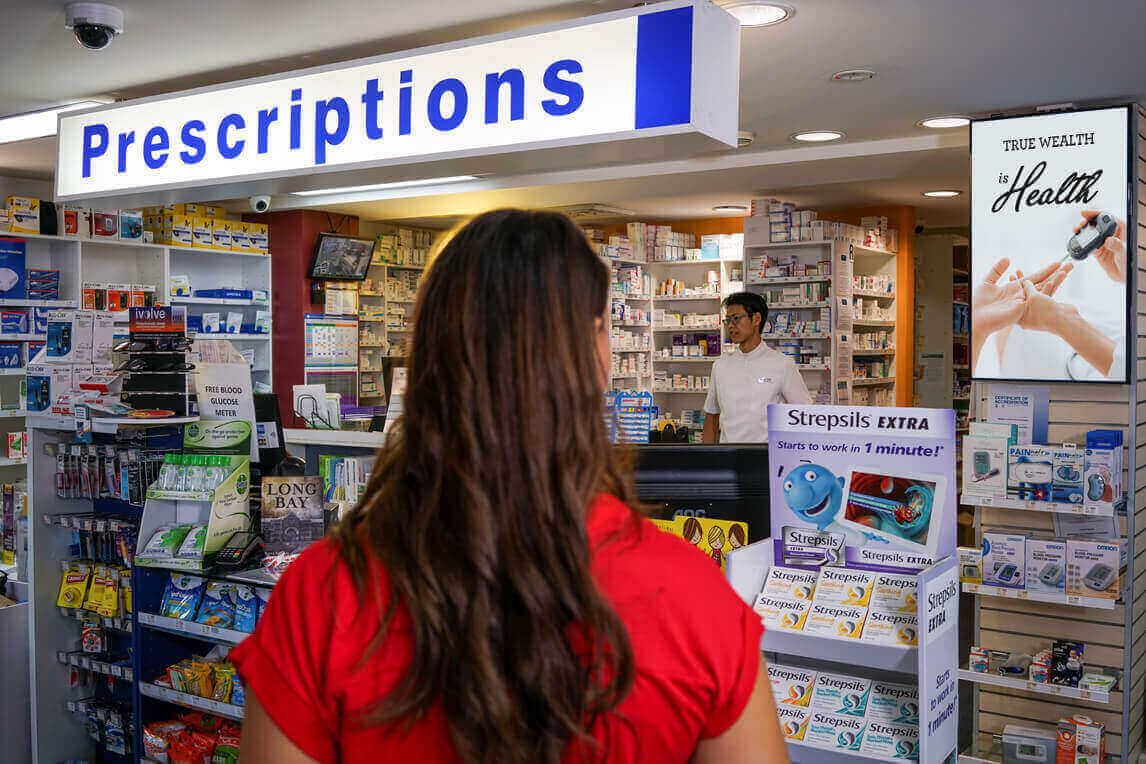 What is your network's main value proposition to a brand?
Our priority is to focus on delivering helpful messages to our broader audiences by leveraging our trust environment of GP practices, Pharmacies and our health online websites.
With an exceptionally high average dwell time of 30 minutes in GP environment and 9 minutes in Pharmacies, 100% of our consumers agree they notice medical / health materials when in our GP waiting rooms. #1 action people take after their GP appointment is visiting Pharmacy.
With 1 in 20 searches in Google being health-related, and 19% of people in the GP waiting room searching online for more information on their diagnosis, we're the only media network to reach and engage with audiences at every stage of their healthcare journey.
What do you wish more buyers knew about digital out-of-home?
Assets in the out-of-home environment are unique because they can engage with multiple audiences per ad delivery. At Tonic Media Network, we take this even further by engaging our captive audiences with high dwell time. With many people waiting in the doctor's waiting room for their appointment, and at the same time being exposed to our assets that broadcast relevant content, we make clients messaging even more effective by leveraging the natural setting of health and well-being environments and contextually relevant content.
How do you see digital out-of-home evolving over the next year?
In the next year, we expect digital-out-of-home to evolve in the following ways:
Geo-targeting becoming more robust along with technological advancements
Growing networks of digital out-of-home assets
Swapping out creatives efficiently to adapt to ever changing market conditions
With health being a high priority in Australia and more people visiting the doctors, we believe digital out-of-home will continue to evolve and become an important media platform when engaging with the general population.
COVID-19 has undeniably impacted many businesses. How have you, or how has the location where your screens are located, adapted to ensure customers feel comfortable and protected during these times?
As Tonic Media Network's DOOH assets are located within GP practices and pharmacies, all mandatory check-in regulations and face-mask rules are encouraged and/or enforced to ensure Tonic's audience is comfortable and protected.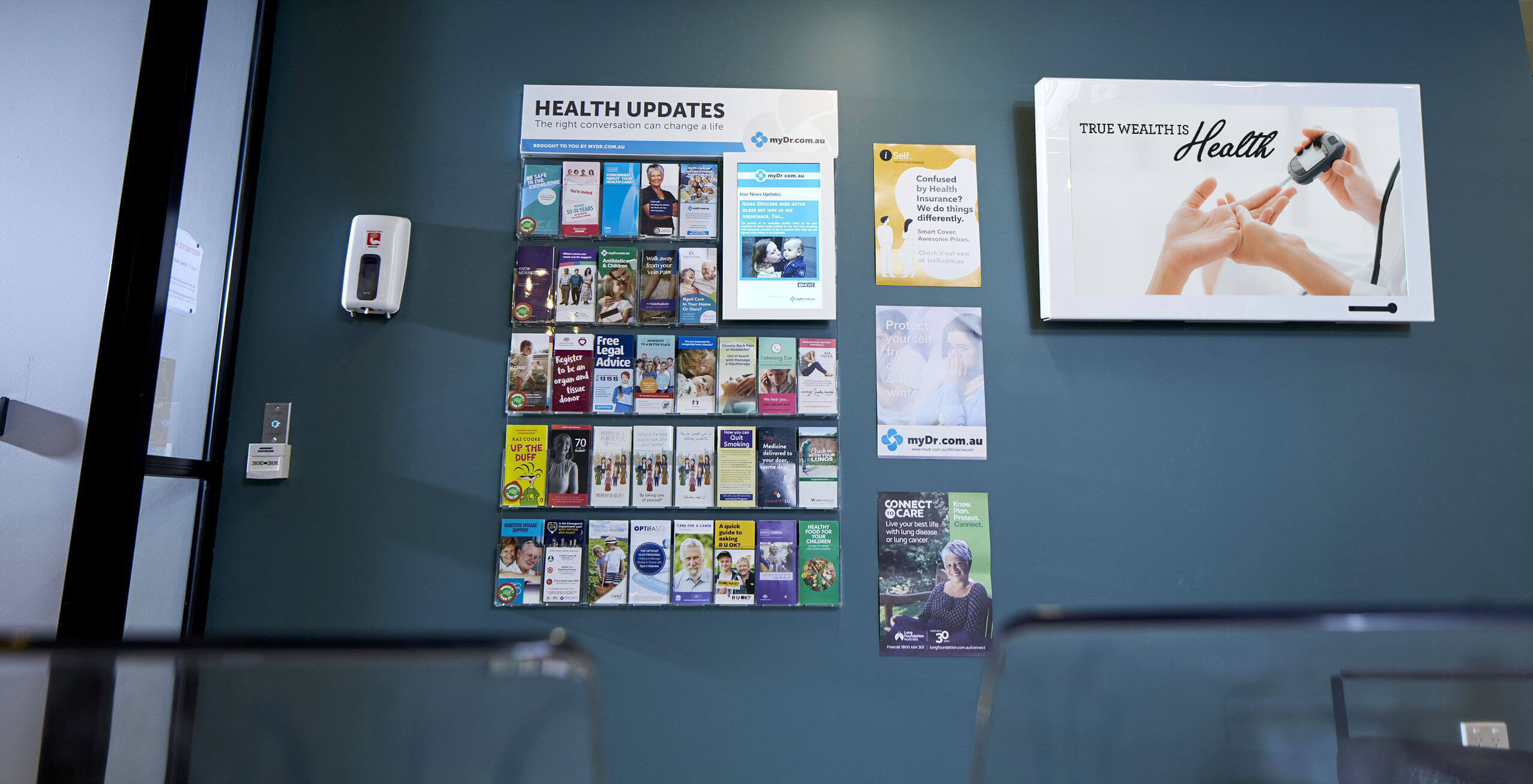 How has your foot traffic and customer set changed since the onset of the pandemic?
Now, more than ever, the GP remains an essential point of contact in the community. Given the current COVID-19 lockdowns, and how easily the Delta variant spreads within the community, there has been a spike in COVID-19 vaccine-related GP appointments. In May 2021, there were 1.04M COVID-19 vaccine GP appointments made and with GP and pharmacies deemed essential and remaining open through state lockdowns, this number is expected to increase in the coming months.
In today's "new normal" is there anything you wish advertisers knew more about when buying OOH programmatically?
With COVID-19 shifting how people travel and move about, advertisers need to take into account the subtle lifestyle changes and businesses that people now frequent. The GP and Pharmacy are considered integral, safe and trusted sites for the general public, with 68% of people visiting the GP for preventative health measures (while the remaining 32% are there to diagnose/treat disease, illness or pain).
Why did you choose Vistar as a partner?
Tonic Media Network aligned with Vistar for its end-to-end programmatic ecosystem for DOOH. Programmatic campaigns can run smoothly and provide unique and easy customer-user experiences.
What benefits have you been able to leverage by working with Vistar during these challenging times?
Leveraging Vistar's targeting tactics including day and time parting and geo-localisation has enabled Tonic to align with expected user behaviours.
What has been Vistar's most valuable contribution to your business?
Vistar's most valuable contribution to Tonic Media as a business has been in providing data-driven audience segments through campaign reporting as well as their activation of Tonic screens during opening hours to ensure minimal wastage for advertisers.
What Vistar software capabilities do you find most useful?
Vistar's ability to run highly targeted campaigns accompanied by the platform's optimising and reporting on the data gained from these campaigns are the software capabilities Tonic deems most useful.
Looking to start your next digital out-of-home campaign on Tonic Media screens?