With the new year well underway and the explosive growth of digital out-of-home advertising across the Asia-Pacific (APAC) market in recent years, marketers need to know what to look out for. What else does the future hold for out-of-home? Where will marketers be placing their bets? And how can DOOH play a unique and important role in media strategies? In this article, we'll discuss what's hot and what's not in the world of out-of-home.
*This is an excerpt from the special edition report, The Advertiser's Playbook for OOH in 2023.What's Hot: The Biggest Trends for DOOH in 2023

What's Hot: The Biggest Trends for DOOH in 2023

Data-driven creatives
When it comes to utilising data to inform strategy, historically, the digital out-of-home (DOOH) industry has lagged behind other marketing channels. However, with new data-driven creative capabilities finally available for DOOH, the gap between creative and media is closing by the day.
Dynamic creative – widely adopted by other digital channels, and now available in digital out-of-home – is a type of advertising that uses data to inform specific elements within an individual advertising creative asset. DOOH is a smart advertising channel through which advertisers can launch personalised campaigns based on an array of data sets and also switch out creative messaging in real time. Campaigns using dynamic creative will automatically pull in components of the ad from a real-time data feed – maximising the relevancy of the ad and driving higher engagement.
For example, in a recent DOOH campaign, Gloria Jean's Coffee used dynamic creative to automatically display the nearest shop location in ads throughout NSW, allowing them to direct their audience to the nearest location based on zip code.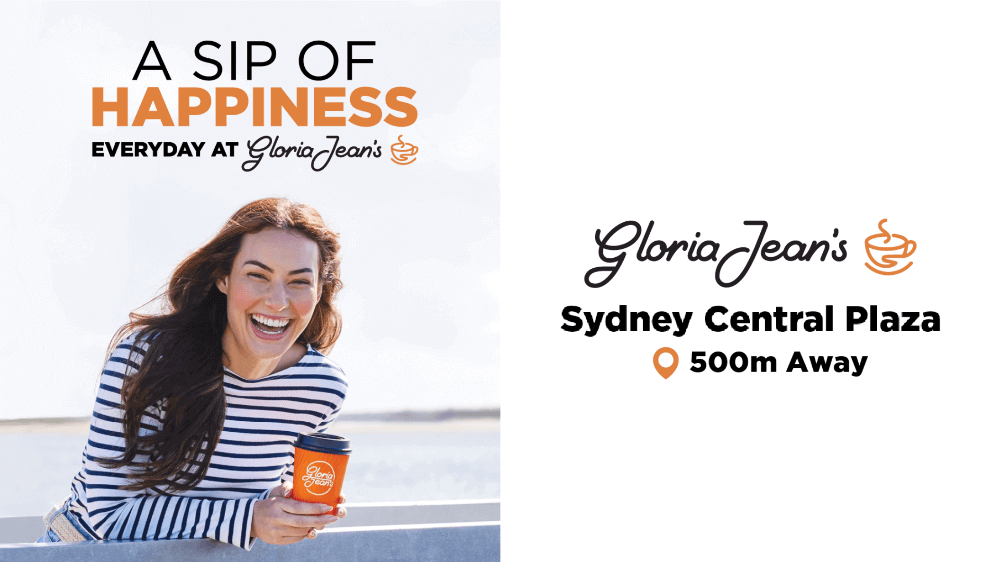 Mobile extensions
By pairing DOOH with mobile media through Vistar's device ID passback, brands and retailers can re-engage consumers exposed to the DOOH campaign on their mobile devices. This allows brands to amplify campaign impact or drive them towards a more specific call-to-action, ensuring their messaging remains top-of-mind and actionable throughout a consumer's busy day.
For instance, Stake, a digital brokerage company used mobile extensions to add a strategic retargeting layer to their DOOH campaign – enabling the brand to re-engage consumers who were exposed to the campaign on their mobile devices at a later time. Throughout the campaign, Stake collected the Mobile IDs of users that came within close proximity of their ad placements. This allowed Stake to retarget users exposed to DOOH media across other digital channels – taking users on a cross-channel journey.

Stake used day and time parting to align with their target audience's lifestyle and layered geo-localisation capabilities to run their DOOH ads in suburban areas with the highest app usage/engagement.

Smart Measurement
Given the one-to-many nature of out-of-home advertising, marketers previously used this mass medium as an awareness driver. However, today the world's leading brands are using DOOH to drive KPIs across the entire funnel – including brand health, foot traffic, web activity and online conversions. Many marketers are already leveraging these offerings from trusted industry partners in their digital channels; now, DOOH joins the omnichannel mix – giving marketers consistent methodologies across media and a means to prove the ROI of their once-traditional marketing strategies.
Client success stories:
Tasmania Tourism used a foot traffic study to measure the increase in destination visitors based on DOOH exposure.


HBF Health Insurance used a measurement study to evaluate both upper and lower-funnel results, to understand how exposure to their DOOH ads influenced website activity as well as reach and conversion metrics.


Dulux conducted a footfall study using Vistar's partnership with Lifesight to measure the impact of their DOOH campaign on consumer visitation to key store locations.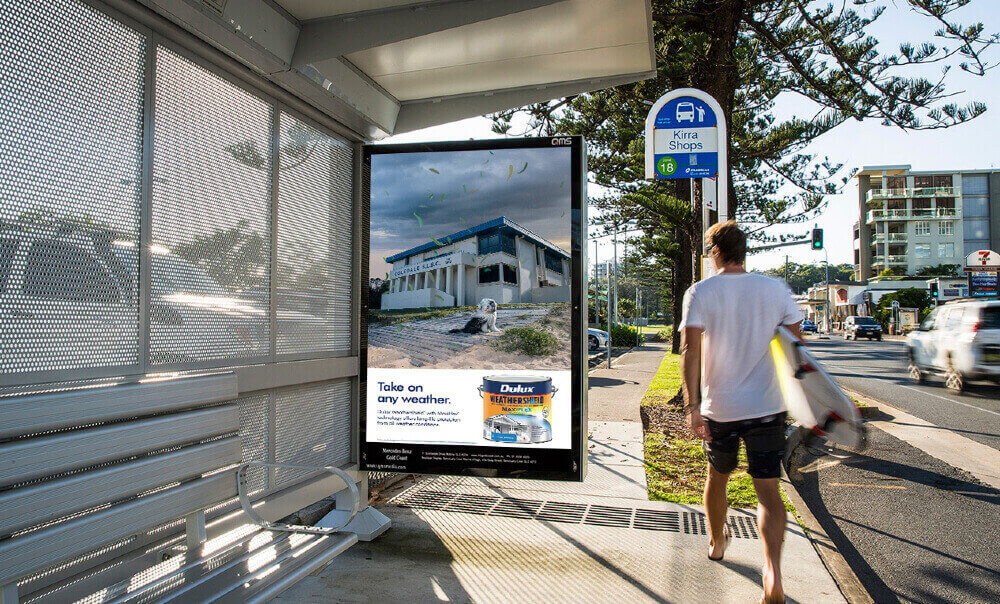 Dulux and Vistar leveraged a weather-triggered and time-targeted campaign to only serve ads when and where consumers were in close proximity to specific retail locations that sold its paints.
What's not: DOOH trends that should be left behind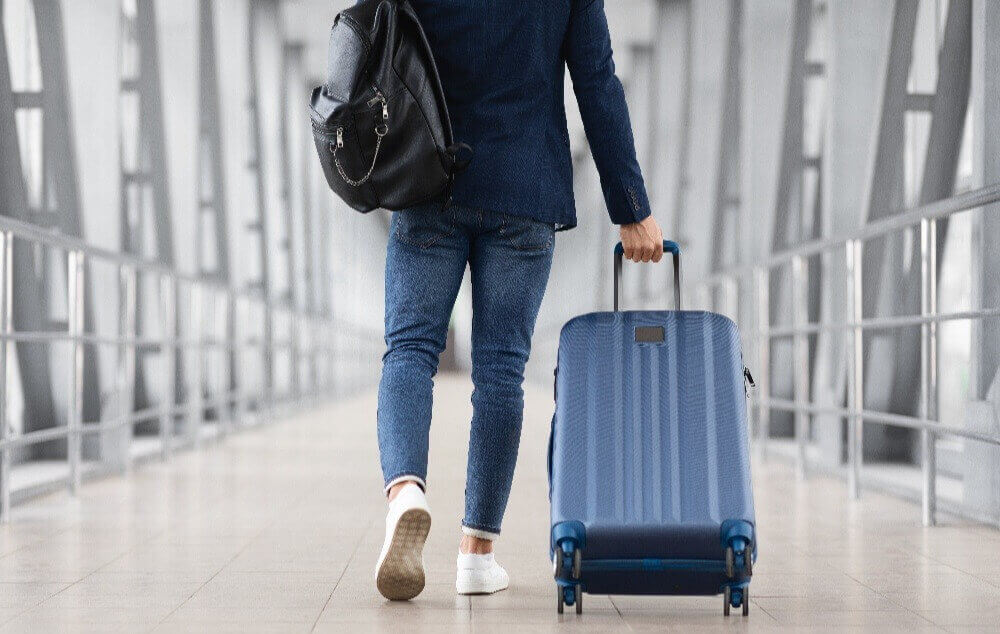 Information overload
Marketers often feel pressured to pack a lot of information into one creative execution. But in OOH, the simpler the message, often the better the impact. A short, interesting, eye-catching brand message can make a lasting impression. Don't try to overcomplicate things and don't overdo it. Want to see how? Check out these 4 Tips to Improve Your Digital Out-of-Home Creative.
Out-of-home in isolation
As DOOH is a powerful one-to-many broadcast medium, there's a tendency for marketers to place their bets in OOH for one-off brand awareness executions. This is a mistake — OOH is a key connection point between the physical and digital worlds. Brands need to be thinking about how to combine digital tactics, like mobile and first-party data, with OOH to create an omnichannel strategy that ensures they're reaching potential customers at every stage of their journey.
Long-term commitments
While most traditional OOH campaigns require long-term commitments, advertisers are increasingly looking for platforms that can offer rapid activation capabilities with robust flexibility to launch more nimble and culturally relevant campaigns. Manual booking processes are out while the ability to upload assets electronically and schedule, optimise or pause campaigns in just minutes based on real-world circumstances, is in.
Want to learn more about what the future holds for out-of-home? To view the full report, check out The Advertiser's Playbook for OOH in 2023..