When someone mentions out-of-home (OOH) advertising, what comes to mind? Is it a large billboard on the highway, a sidewalk sign promoting a business or is it a highly-sophisticated programmatic ad medium? Honestly, it's probably not the last one; however, this article will cover why it should be.
The Power of Dynamic Creative
Historically, OOH has been a static one-to-many medium, and there's nothing wrong with that. Traditional OOH ads are very good at getting your message in front of a lot of eyes and building brand awareness. But to push ahead as a leading marketing channel that moves buyers down the funnel, OOH has evolved to offer dynamic creative capabilities that bring relevant, targeted and effective messaging to your audience.
Dynamic creative uses data to inform specific elements within an individual advertising asset – automatically swapping out things like product images, taglines, ad copy, offers and more to create tailored experiences for specific audiences.
"Dynamic creative continues to push the out-of-home industry forward, allowing for messaging that can be highly tailored for relevance in a specific moment in time and use case - without requiring endless manual work." – Laura Brandes, Group Director at Rapport.
When it comes to dynamic creative, the sky's the limit for how you can customize your advertisements based on data inputs – here are some of the most compelling use cases:
Nearest store location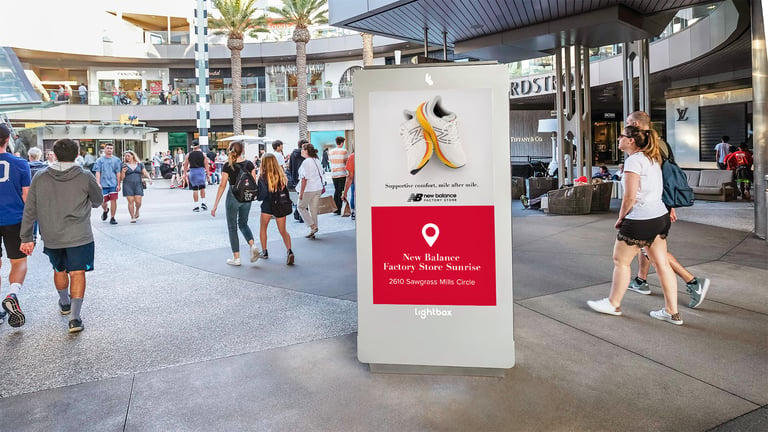 DOOH is a proven advertising channel for driving foot traffic to specific retail locations. With dynamic creative, DOOH ads can direct consumers to the nearest store and show details on the distance to get there.
Sports scores & game details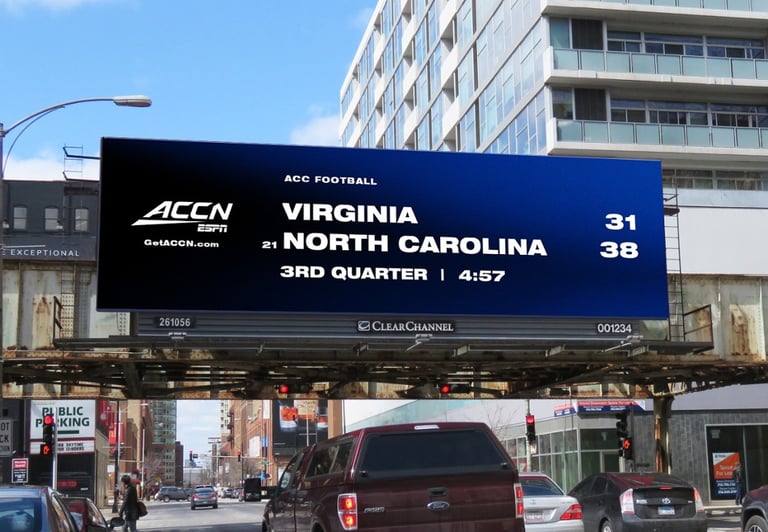 Whether you're seeking to drive tune-in, sell tickets, promote a betting platform or encourage visits or sales around a social viewing moment, pulling in the latest match-up details or even in-game scores creates urgency and relevance with your target audience.
Weather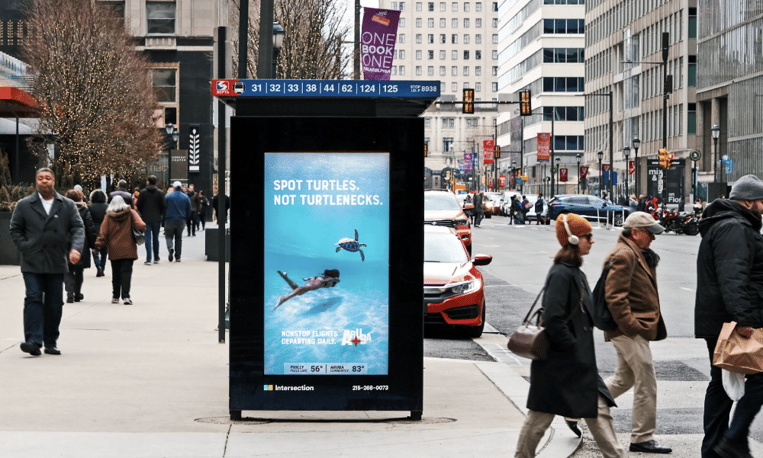 Weather is one of the biggest factors that influence consumer buying behavior. Luckily, the flexible nature of DOOH allows you to automatically swap creative elements like products/offers being displayed or update copy to capitalize on current weather conditions. Dynamic creative ads can even pull in the specific temperature/weather of any location – extremely helpful for promoting a tourism destination, hot or cold beverages or weather-related product for example.
Day of week & time of day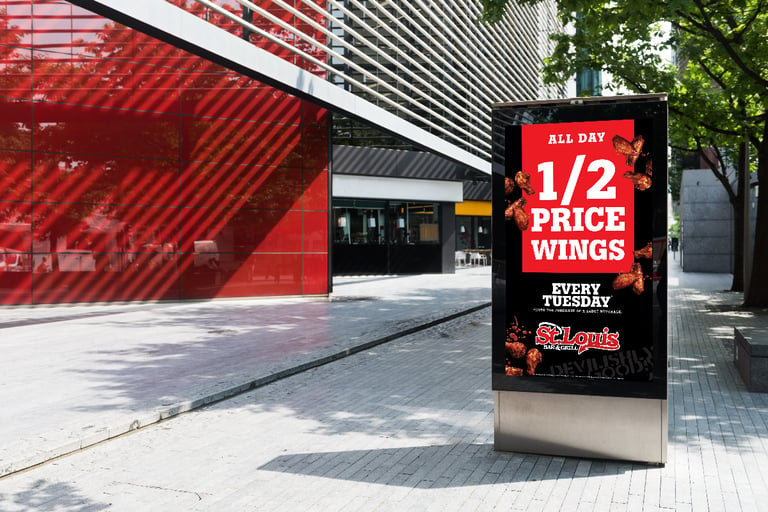 Dynamic creative enables you to change the specific product or offering displayed to be most relevant for the day of week or time of day for the location where the ad will be displayed, without needing to individually flight separate creatives.
Countdowns (or count-ups)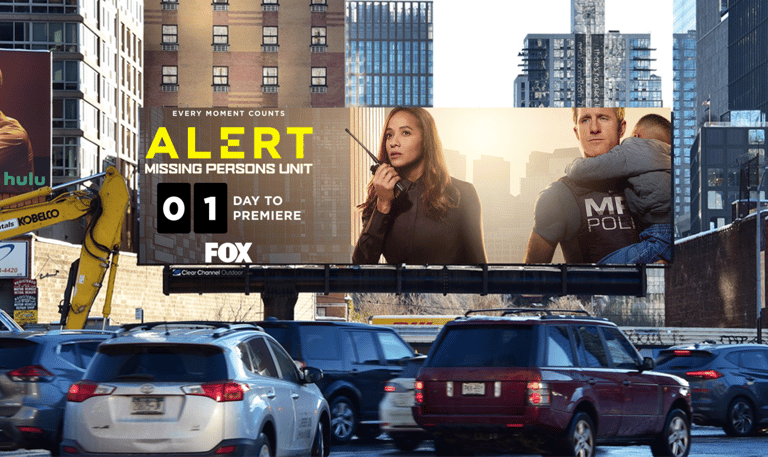 New store openings, lotteries & contests, major product launches, appointment viewership broadcasts and events are perfect fits to take advantage of countdown creatives – building excitement and reinforcing specific timing to encourage action from consumers.
Product promotions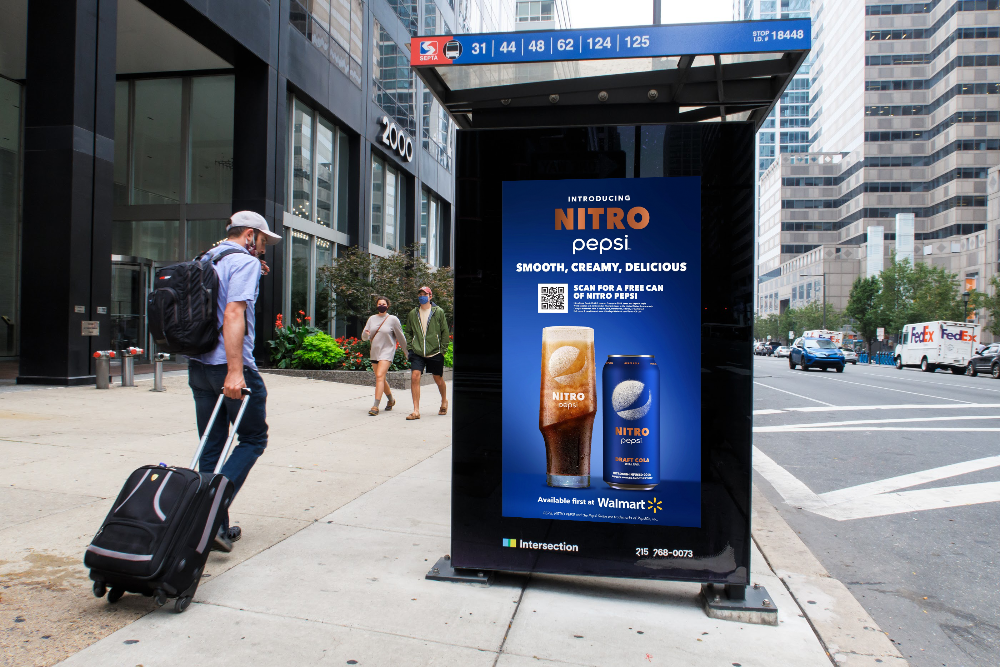 If you're looking to highlight certain products at specific retail stores, nearest retail locations, or offers in different geographic locations, dynamic creative can easily deliver specific promotional messaging without needing to create hundreds of different assets and individual flights.
OOH's dynamic future
Dynamic creative offers exciting capabilities and unlocks a whole new world of creative possibilities for DOOH ad campaigns. By leveraging the power of dynamic creative, you'll be able to deliver more relevant, engaging and effective ads to your audience that encourage action and drive sales.
If you're ready to leverage dynamic creative in your next campaign, reach out to one of our programmatic DOOH experts today or download our complete dynamic creative playbook for DOOH!