When it comes to advertising around sporting events, finding ways for your brand to get involved is crucial — whether that's celebrating a league, inspiring fans or engaging consumers during important cultural moments.
Out-of-home (OOH) media is uniquely positioned to help your brand reach a wide variety of audiences at multiple touch points in the physical world; think: on college campuses, in city streets, bars, restaurants and entertainment centers, the list goes on. While static OOH placements are limited in terms of flexibility when it comes to serving the most relevant messages in different locations, programmatic digital out-of-home (DOOH) enables you to leverage real-time data and serve the most relevant creative on every single ad play.
Whether you're a brand seeking to drive tune-in intent, sell tickets, encourage visits or product sales around a sporting event, leveraging dynamic creative in DOOH enables you to drive personalization at scale while providing a unique opportunity to engage with fans across different markets in real-time.


How to Leverage Dynamic Creative for Sports
Live Scoring: Drum up excitement by pulling in live scoring in relevant markets to drive fan engagement, tune-in intent or affiliation with the big game. Vistar's dynamic creative solution allows you to incorporate a game's live scores into your DOOH ads with no manual work required.
Game-Time Countdowns & Matchups: Create localized hype and reinforce specific timing for your fans in different geographic locations by taking advantage of dynamic countdown creatives — without needing to create hundreds of different creative assets and individual campaign flights or line items.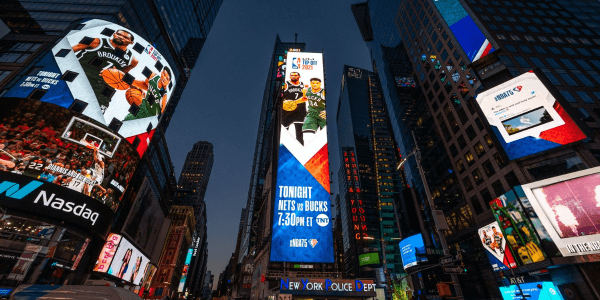 Social Amplification: Highlight pivotal moments and create buzzworthy experiences by incorporating live social feeds directly into your DOOH creatives. Taking online social chatter into the real world with personalized OOH ads is a surefire way to create messages that resonate with your fanbase.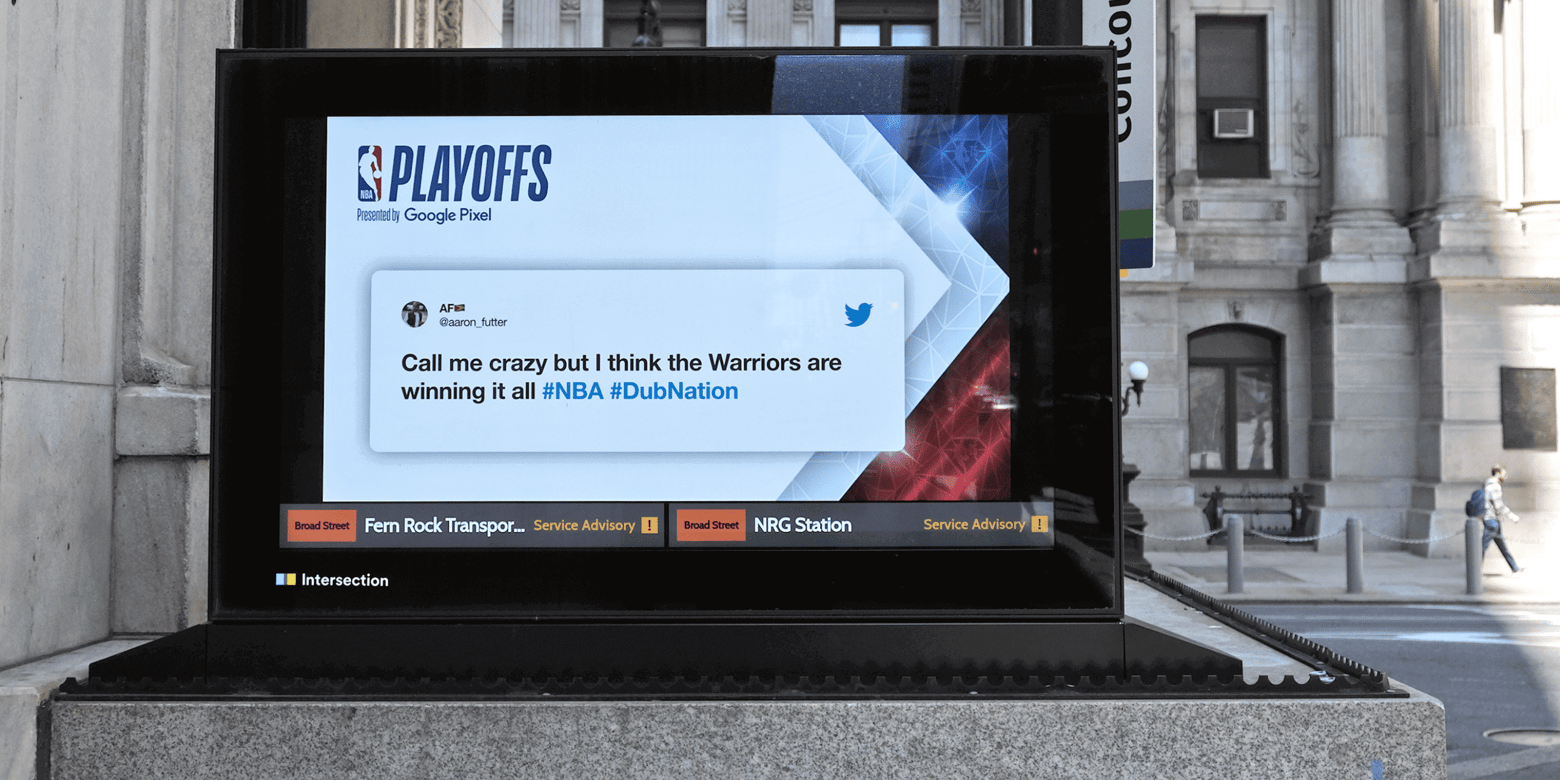 Hometown Winners: Augment your brand messaging with contextual creative around a big win and engage local communities when it matters most. Using DOOH, you can quickly shift positioning or deactivate messaging in markets immediately after a team loss or elimination.


---

AWARD-WINNING SUCCESS STORY Check out how the NBA generated excitement for the 75th anniversary of the NBA Playoffs by partnering with Vistar Media and Rapport to execute a first-to-market programmatic DOOH campaign using dynamic creative capabilities at scale.
---

In Summary
Incorporating dynamic creative into your DOOH campaigns is a game-changer. Whether you display live scores, game-time countdowns or a live social feed, the sky's the limit for how you can customize your OOH advertising based on different data inputs, with no manual work required. Building these splashy, contextually relevant creative assets will ensure your brand reaches fans when and where it matters most and drastically amplify the impact of your campaign.


Ready to get your head in the game? Reach out to speak with a Vistar rep about how you can incorporate dynamic creative into your upcoming DOOH campaigns.