With inflation and talks of a looming recession being a major concern for consumers, many Americans are in a more price-sensitive mindset and are likely to be focused on value in their purchases. Whenever consumers are highly focused on their finances or typical behavior patterns are disrupted, it's possible for brand loyalty to drop. People are clearly still spending, but where they're spending money is changing.
While that might sound a little scary knowing this fact opens opportunities. If you work for a category-leader brand, now is the time to reinforce messaging to remain top-of-mind during a consumer's path to purchase and ensure you maintain your current customers. If you are a challenger brand, there is an opportunity to steal market share from your competitors when brand preferences are in flux.
As a challenger or a leader, it's critical to influence consumers during their consideration cycles and at the moment of transaction. Programmatic digital out-of-home (DOOH) is an effective channel you can use to do so.
Reach Consumers on Relevant Screens
DOOH is a strong channel for driving awareness and offers a canvas for you to reach your target audience where and when they're most likely to be. DOOH screens are everywhere, from outdoor locations like billboards and urban panels to more niche venues such as gyms or doctors' offices (also known as place-based media), so they can be helpful vehicles to attract consumers when they aren't tied to any form of brand loyalty. Leveraging contextually relevant environments like office buildings, malls, gas stations, taxis and restaurants allows you to reach consumers as they move throughout the day and in places where their creative messaging is most relevant to the location.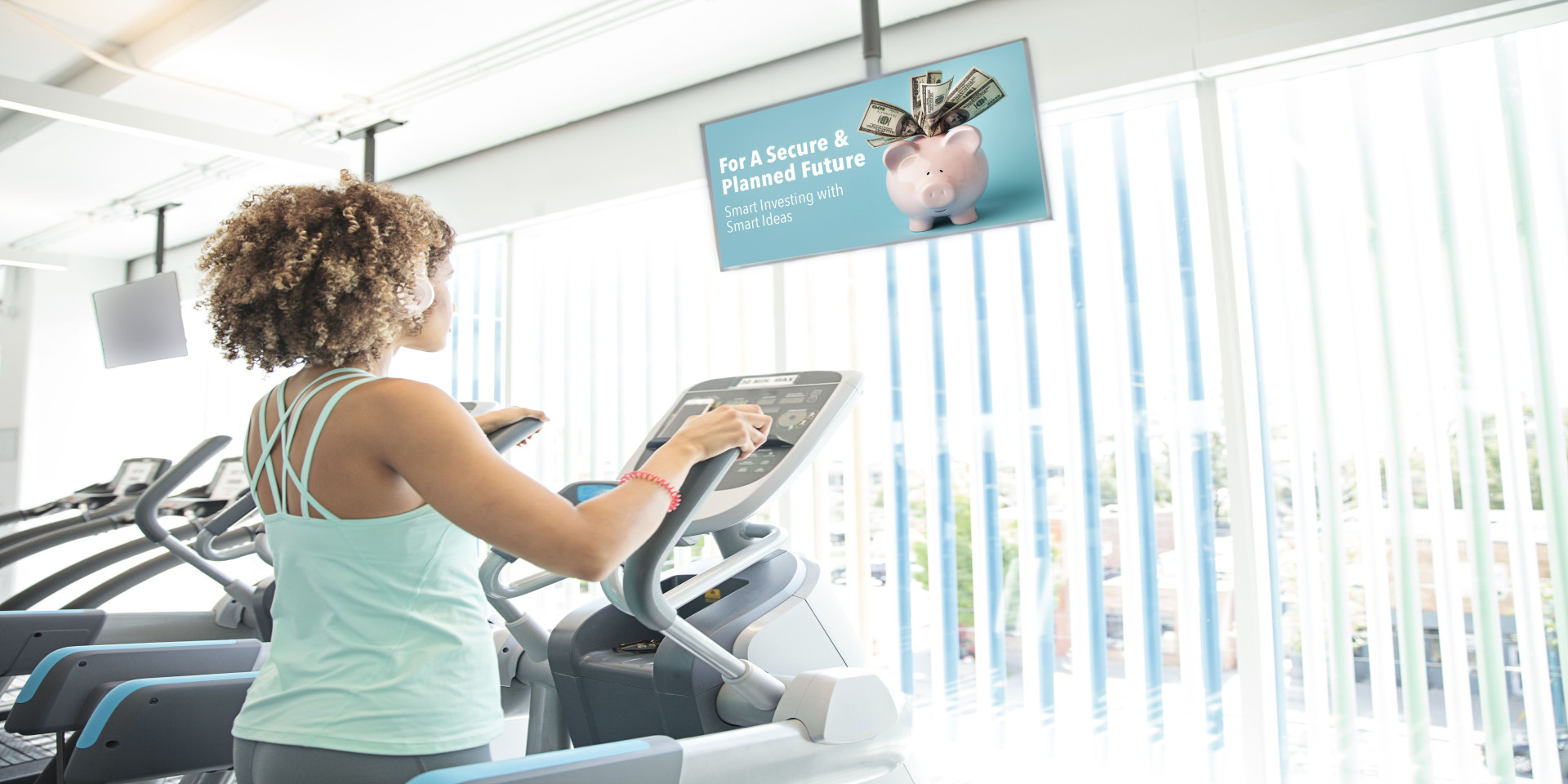 So, if you're a challenger brand trying to capture market share when consumer spending is in an unpredictable state, you can strategically activate screens inside a retail store, for example, and direct consumers to where your product is located. Or perhaps you're trying to beat your competitor. Why not surround their store with your ads and attract customers before they reach the parking lot by highlighting your seasonal offer and the distance to your nearest location? You can use strategies like these to drive customers away from the competition and into your doors.
Target Your Brand Loyalists (Before Your Competitors Do)
On the flip side, it's more important than ever for category leaders to invest in brand equity to maintain their position when consumers might be more easily influenced by discounts and special offers. One way to do this is by targeting programmatic out-of-home (OOH) ads to activate at the right times and places so you reach your desired audiences as they move throughout the day. Any brand that has first-party data can easily set up strategies that specifically focus on these high-value, loyal customers.
For example, if you're a big box retailer you could leverage your first-party audience data to target your most loyal frequent shoppers with exclusive offers and reach them during their commutes, as they dine and in stores to remain top-of-mind and hopefully retain their purchases. You can also target past purchasers to drive awareness and interest in new seasonal products.
Remember the DOOH Keys to Success
No matter your brand status in a particular category, it's important to remember the basic keys to success when it comes to your DOOH marketing strategy. First, ensure you're really honing in on specifics about your audience. Who are you trying to reach? What are they interested in? Where are they spending time throughout their day? What's their commute like? How can you authentically reach them with relevant messaging about your brand? Creating detailed answers to these questions will lay the foundation for you to build a powerful DOOH strategy that meets your customers where they are versus trying to pull them into your brand's world.
Once you've selected the most appropriate media formats, how do you ensure your creative is optimized for the moment of display and relevant for your audience? Are you activating on large-format screens (best viewed from afar) or place-based screens (in contextually relevant locations like a grocery store)? What about the consumer experience near your ad? Will it be relatively busy or more low-traffic? You should also determine how you can tailor your creative messaging based on timing, conditions and context. So, for example, are there weather patterns or cultural moments that you can lean into to make your creative more relevant and impactful?
In short, whether you're a leading brand or an emerging player in the space, consider how you should leverage DOOH in your media strategy to either maintain engagement with your loyalists or break through and capture new customers.