Digital out-of-home (DOOH) screens are everywhere – from traditional locations such as billboards and urban panels, to more niche venues such as gyms or doctors' offices – the medium has a pervasive presence. In general, DOOH media falls into three categories: place-based media and large format media. In this blog, we will go one step further to explain who operates the screens, where they can be found and what sets DOOH apart from other marketing channels.
Large Format
Large format media includes the billboards, such as those you see in Times Square or along highways, and urban panels, such as bus shelters and sidewalk displays. No matter the location, all large format screens are best viewed by either drivers, pedestrians or street-level traffic.
Major players in the large format space include Lamar Advertising, JCDecaux, Clear Channel Outdoor, Outfront, Pattison, Astral, Big Outdoor and QMS.
However, these major players are not the only billboard operators – the OOH ecosystem is also made up of many independent billboard operators, including IBOUSA, Adams Outdoor, and more. The combined scale of these providers give buyers additional opportunities to reach their target audience along major highways, roadways and intersections in highly targeted areas.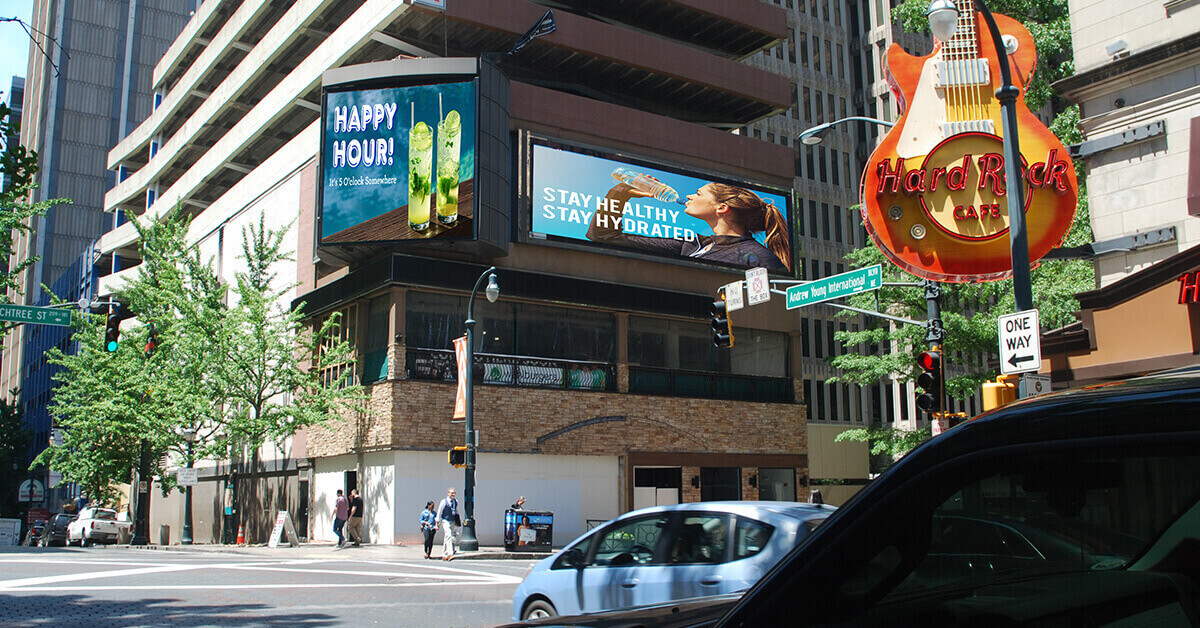 Large format media is best for when a brand wants to make a big splash, casting a wide net to reach consumers while they're on-the-go. These screens can help drive upper funnel metrics, such as brand and product awareness. Digital billboards and street furniture offer the ability to feature creatives that change every few seconds, with several advertisers sharing the same real estate.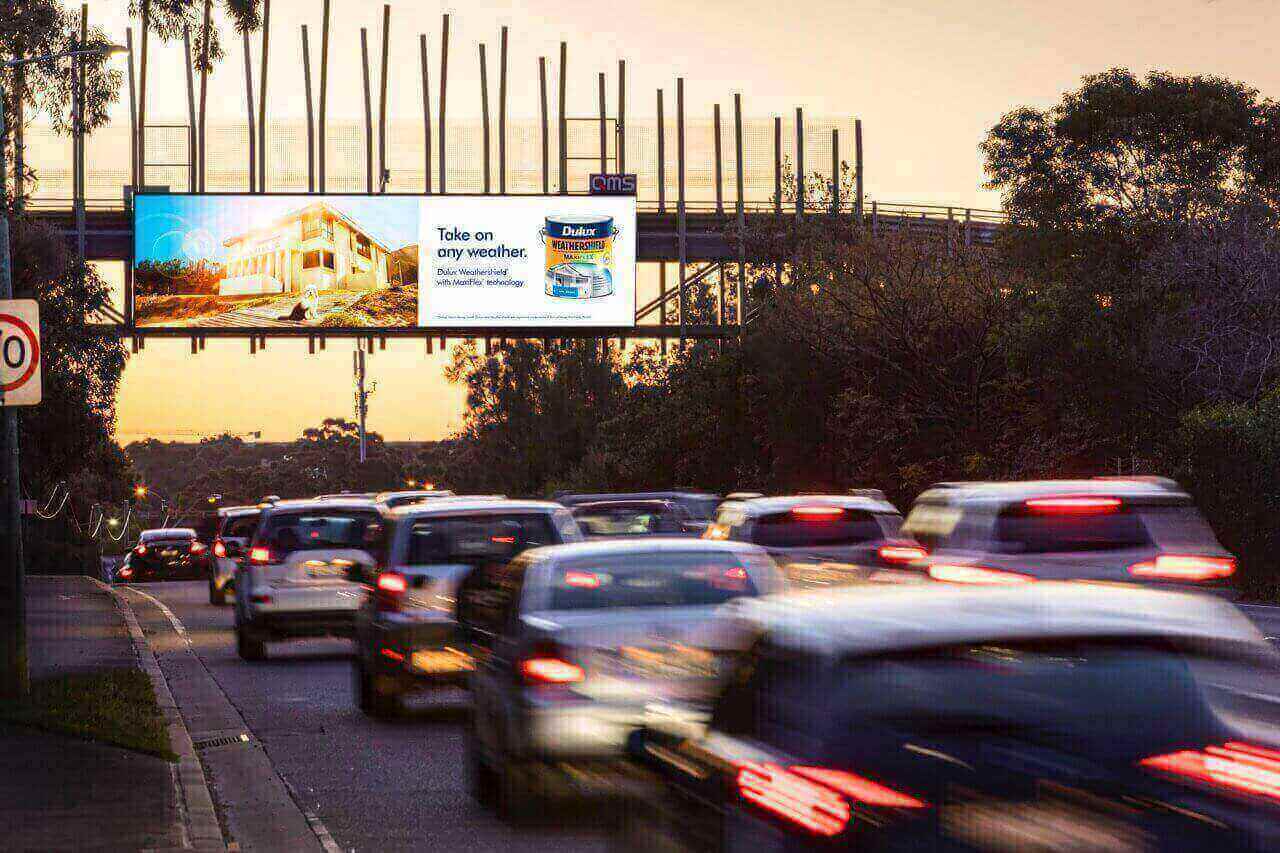 Place-Based
While billboards may get most of the fame, the majority of DOOH actually exists as place-based media. Place-based media can be found in malls, gyms, office buildings, gas stations, restaurants, bars, taxis, universities and other locations where consumers regularly spend time.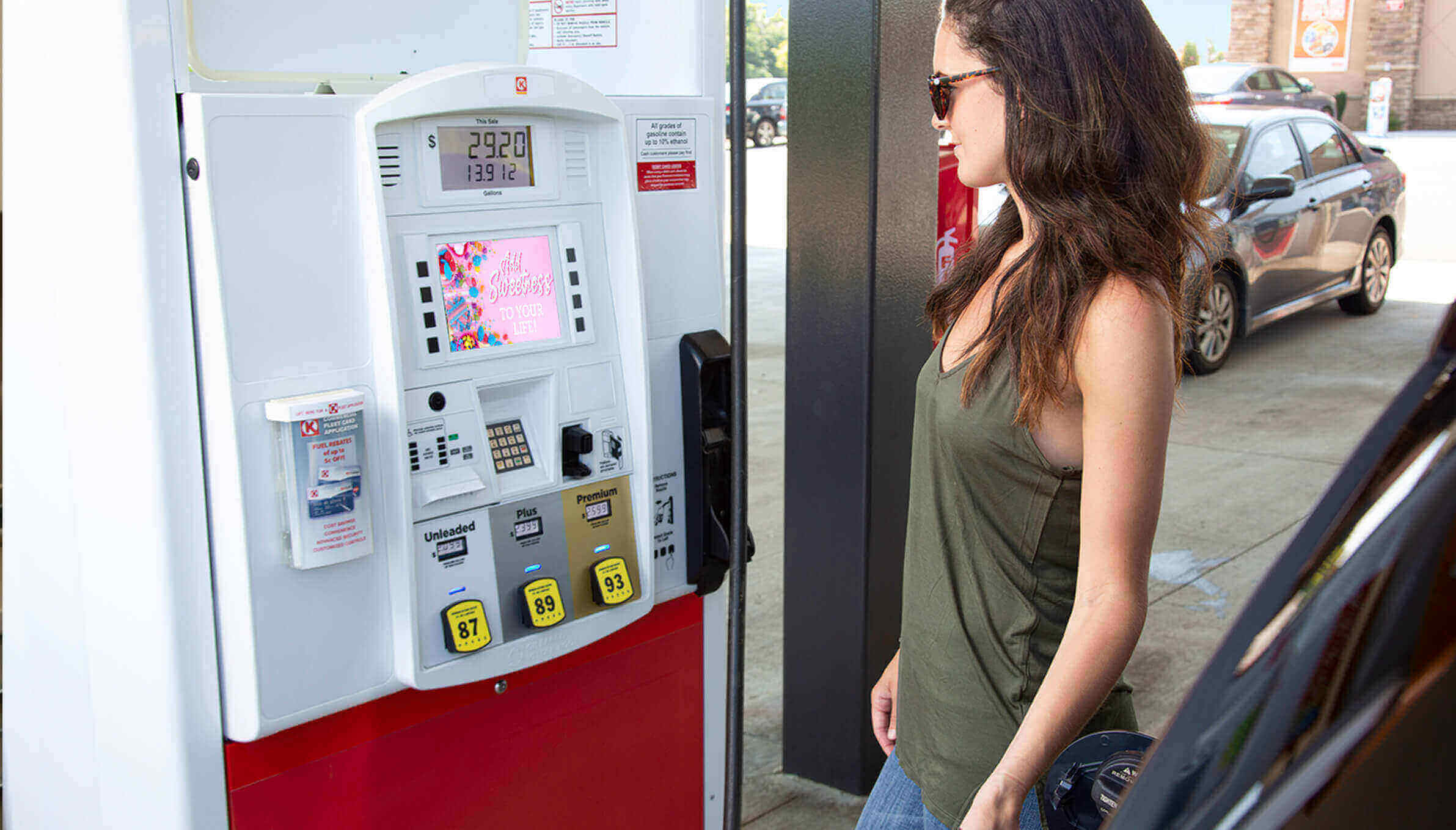 These contextually relevant environments offer brands and marketers a distinct opportunity to engage with consumers in an everyday setting. Place-based media owners include Captivate, ZOOM Media, Vengo, TouchTunes, Rouge Media, GSTV, Topgolf, Cinema Scene, Lightbox OOH Video Network, Curb, Vertical Impression, Volta many more.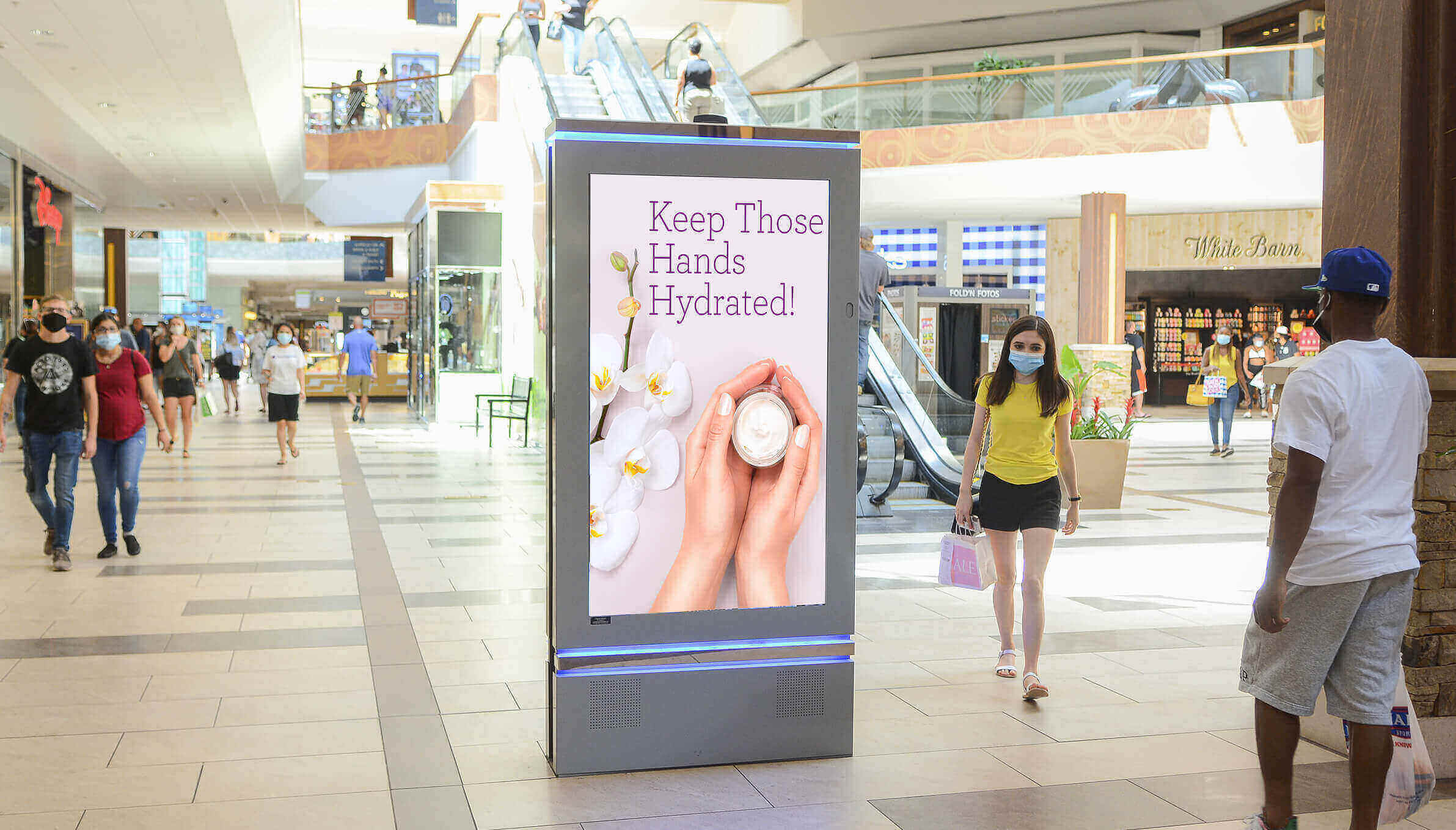 Marketers often select place-based media when they want to execute a tailored creative experience that capitalizes on the dwell time and consumer attention that these environments command. The unique nature of these screen locations enables marketers to both tap into the benefits of consumers being exposed to a campaign's messaging as they go about their daily activities, as well as playing off of the contextual environments, matching the location to the content.
Learn more about ZOOM Media and their partnership with Vistar Media.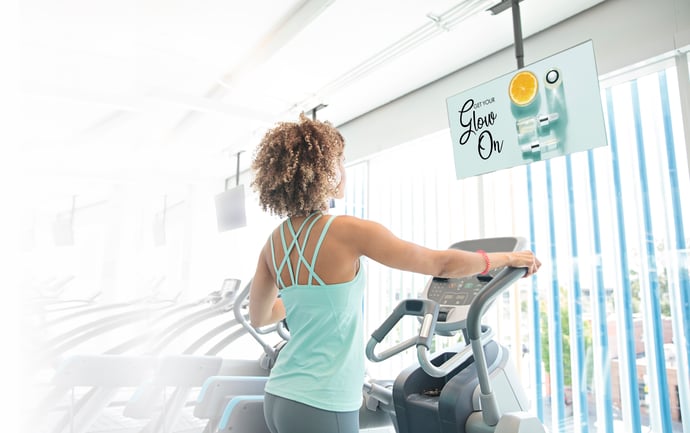 Point-of-Purchase
Within place-based media, there are screens that are defined by their placement within a retail location or proximity to a cashier. Point-of-purchase digital signage exists in shopping destinations such as big box retailers, convenience stores, grocery stores, liquor stores and pharmacies.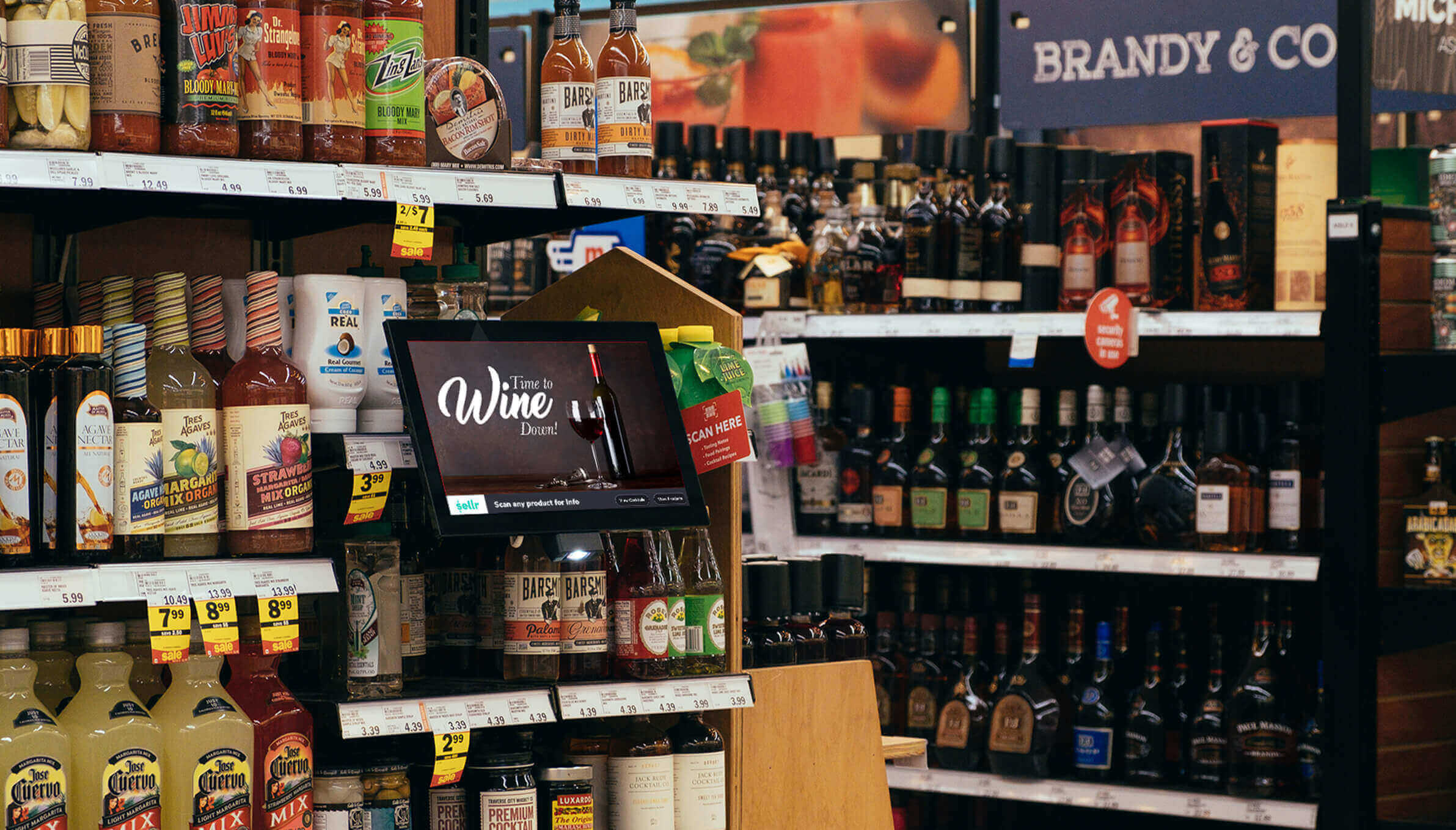 Some media owners that operate point-of-purchase screens include ATM.tv, BevTV, NRS, Sellr, and GroceryTV. These engaging displays give marketers the opportunity to reach their audiences and influence purchasing decisions while they're in-store, enabling shoppers to act on a well-placed ad.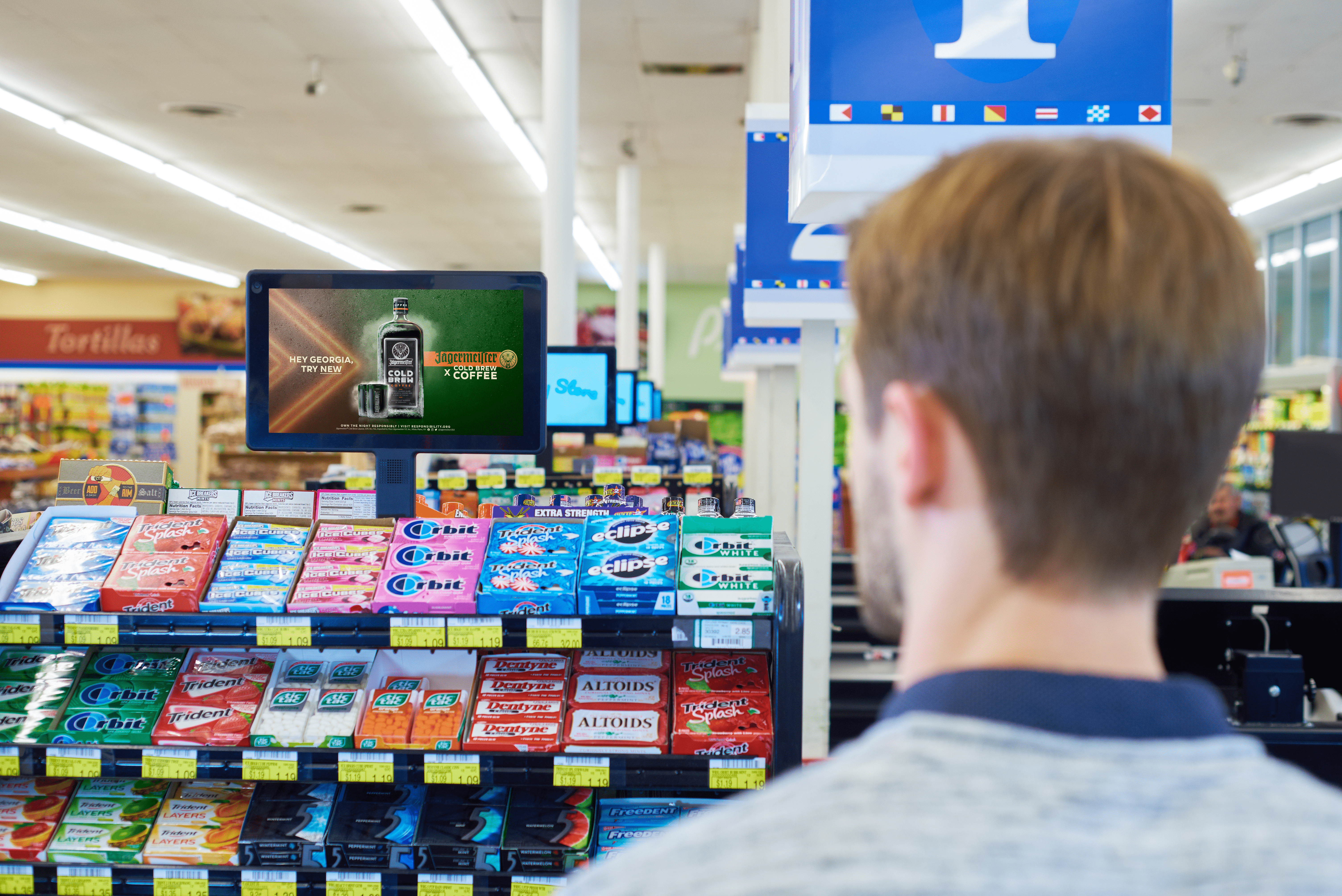 These screens give marketers the opportunity to reach consumers and influence purchasing decisions while they're in-store, enabling shoppers to act on a well-placed ad.
Want to learn more about digital out-of-home? Reach out for a strategy session or request a demo with the Vistar team.