In the latest installment of our interview series, Media Owner of the Month, we decided to catch up with Ian Dallimore, Director of Digital Growth at Lamar Advertising Company. Based out of Baton Rouge, Louisiana and well known for their expansive out-of-home inventory, Lamar has grown from a family business into a multinational company. Below is our Q&A with Ian where we got to know a little bit more about Lamar and what makes them such a powerhouse network.
Could you describe your business – the types of screens in your inventory, where you can find Lamar screen regions in which you operate, etc. – and what your network offers brands?
"Founded in 1902, Lamar Advertising Company is one of the largest outdoor advertising companies in the world. Today we have more than 348,000 displays across the United States and Canada. We offer advertisers a variety of billboard, interstate logo, transit and airport advertising formats that help local businesses and national brands reach a broad range of their target audiences every day. In addition to our more traditional out of home inventory, we also manage the largest network of digital billboards in the United States today, with over 3,300 displays."
Where do you see the digital out-of-home industry moving in the next 12 months?
"The digital out-of-home industry is poised to continue growing, propelled in part by its integration with real time data. The mix of data, science and creativity will allow brands to be flexible when it comes to displaying the right creative that talks to specific audiences. We can now allow brands to better serve creative ads at relevant times of the day and at the right place. Our industry now also has better attribution, which is crucial as it enables our medium to be measured the same way as online and mobile. The ability to understand the life patterns of consumers, how the exposure to digital out-of-home and what actions they take is key to measuring our medium. The combination of mobile and digital out-of-home has been the true holy grail of medium mixes as we are seeing convergence rates that are double of that when each medium is used alone."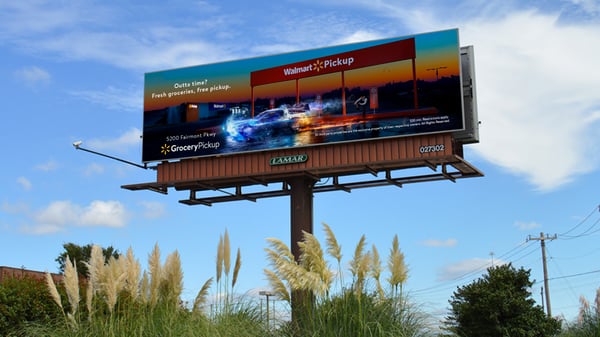 What has been Vistar's most valuable contribution to your business?
"It might seem very simple, but it's the people. Vistar has done an amazing job of hiring smart and passionate people who are transforming the digital out-of-home space. Of course, Vistar's platform is top notch. Over the past six years of our partnership, we have seen the Vistar staff and its platform continue to evolve to fit the needs of the industry."
What Vistar software capabilities do you find most useful?
"The ability to build out "Deals" on the Vistar platform and communicate with DSPs and digital buyers is extremely useful to us. The platform now allows for our inventory to be more discoverable, which is crucial as the largest digital out-of-home company in the U.S. and is a key to our success in the programmatic space."
What is the one thing that you wish more digital buyers knew about out-of-home?
"I wish more digital buyers understood the impact that digital out-of-home has on consumers. A recent Nielsen study showed that 46% of consumers exposed to digital out-of-home searched for that brand on Google and other search engines while 25% visited the brand's Instagram account after the exposure occurred. Digital out-of-home targets the consumer throughout their journey and therefore should play an important role in any brand's overall media plan."
Ready to find out how you can buy premium inventory from networks like Lamar?
Or do you want to learn more about how Vistar can support your digital signage network?
Click here to read our other Media Owner of the Month posts.