For our latest Media Owner of the Month profile, we spoke with Katherine Bialczyk, Business Development Analyst, Data and Programmatic, at Astral OOH. This Toronto, Canada-based mass media company spans the full spectrum, operating across out-of-home, television, radio and digital. And when it comes to OOH, their variety of screens is just as impressive – from billboards to street furniture, airports and place-based, Astral OOH can be found across Canada. Below is our interview with Katherine, where we got to know a bit more about Astral OOH and the future of their out-of-home business.
Could you describe your business – the types of screens in your inventory, where you can find Astral OOH's screens, regions in which you operate, etc. –and what your network offers brands?

"Astral OOH delivers best-in-class out-of-home solutions that bring together exceptional products with the latest technology, to fuel limitless possibilities for your brand. With a portfolio of over 50,000 advertising faces – with street furniture, lifestyle, transit, outdoor spectaculars, and airport products – we are guaranteed to have something to suit your specific needs. You can leverage over 2,000 faces programmatically to launch and automate data-driven campaigns in minutes, or enable one of our many dynamic content capabilities, from day-parting to weather triggers, to ensure your message is always relevant. Now, we can truly bring your campaign to life with 360 marketing plans with Astral OOH, Bell Media TV, Radio, and Digital with our 1st party Bell Mobility data for audience targeting and campaign attribution."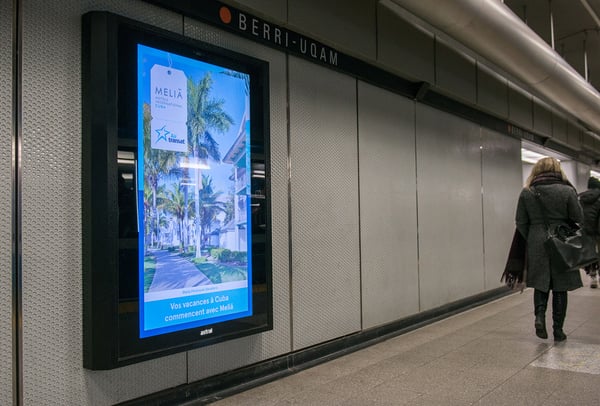 Where do you see the digital out-of-home industry moving in the next 12 months?
"The increasing scale of data – location and otherwise – from the use of mobile phones, is currently driving the industry, and more OOH plans will include this data for targeting in 2020. The ability to optimize OOH delivery to the face with the highest concentration of your custom audience by the hour with programmatic platforms is powerful and efficient. The industry is starting to recognize this. Now, the industry needs to qualify this data, as having 1st party deterministic data is infinitely more valuable than 3rd party probabilistic data collected via Bid Stream."
What has been Vistar's most valuable contribution to your business?
"Incremental spend from having a partner to promote our business to new clients."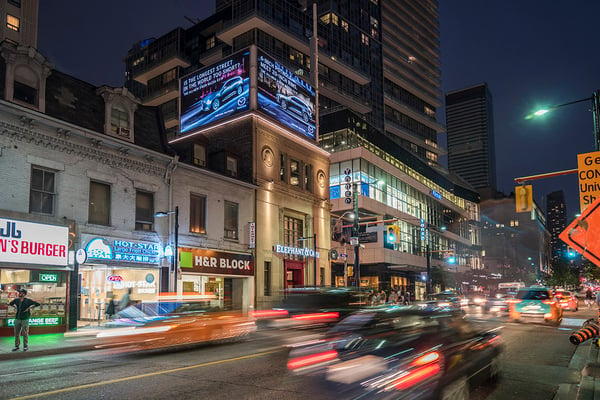 What Vistar software capabilities do you find most useful?
"This is simple, but powerful – automated reporting."
What is the one thing that you wish more digital buyers knew about out-of-home?
"That proving attribution – both offline and online, is possible with OOH! For online attribution we need to retarget the OOH-exposed audience with a display, search, or social ad on their mobile device. For offline attribution, mobile retargeting can enhance the buy, but it is not required, as we simply compare mobile devices that were within the viewability of one of our faces to see if they then visited a retail location."
Ready to find out how you can buy premium inventory from networks like Astral OOH?
Or do you want to learn more about how Vistar can support your digital signage network?
Click here to read our other Media Owner of the Month posts.