In the latest installment of Vistar's monthly interview series, we spoke with Mike Schott, SVP of Media Sales at Volta. Have you ever seen an electric car charging station? Then chances are, you're already familiar with this fast-growing, eco-friendly company. Below is our Q&A with Mike where we got to know a little bit more about Volta and what makes them such an engaging digital out-of-home network.
Could you describe your business – the types of screens in your inventory, where you can find Volta screens, regions in which you operate, etc. – and what your network offers brands?
"Volta intersects with people where they live, shop, bank, dine and play. Our beautiful and interactive dual 55" displays are positioned along people's everyday paths and right before they enter a business. We are a national network. In fact, we are the nation's largest free Electric vehicle charging network that happens to also double as premium Out of Home space for brands. We are able to offer this free service to EV drivers and the business we are in front of because of the brands who sponsor our units."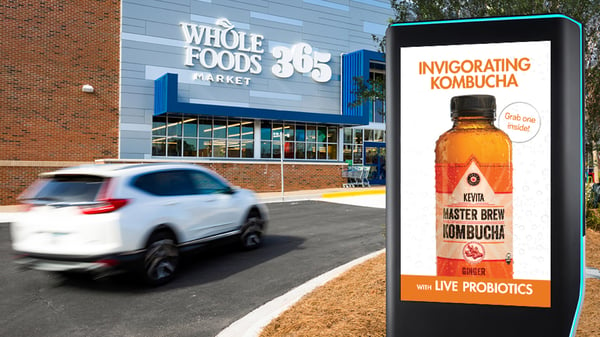 What sets Volta apart from other digital channels?
"What sets us apart? The prime real-estate we have right before someone enters the door – it is a shopper marketers' dream! The NFC capabilities our units have and our Volta Vision technology allow us to be completely interactive, from mobile retargeting to messages changing based on who is walking by. And the cherry on top? The halo effect that a brand is doing good for the environment and our planet by being featured on an electric vehicle charging station. In fact, we have case studies that show how brands can see a markedly improved reputation for doing good for the environment after a campaign with Volta."
What has been Vistar's most valuable contribution to your business?
"Vistar has created a number of automation and work-flow efficiencies for us. Through the use of their full-stack solution, we are able to manage and plan our inventory, effectively sell and execute campaigns seamlessly, monitor and track campaign progress in real-time, and maximize yield through programmatic backfill. Vistar makes our business more fluent within the DOOH marketplace."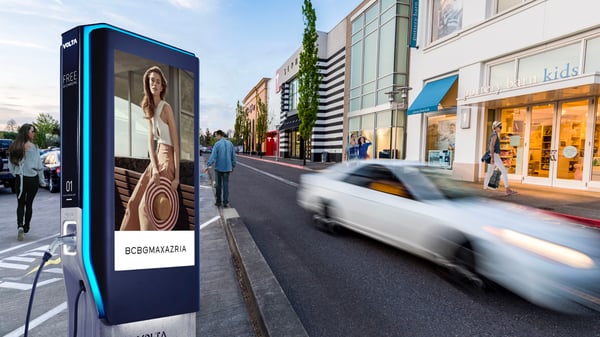 What Vistar software capabilities do you find most useful?
"Vistar's support team has exceeded our expectations within the first couple months of posting our inventory on the Vistar exchange. They are always ready to tackle questions and help make the most of our network. The ease of the Vistar platform and how-to articles has made the transition to programmatic simple."
Where do you see the digital out-of-home industry moving in the next 12 months?
"The digital out-of-home industry is continuing to evolve and the next 12-24 months will see dramatic changes and developments. We believe in the following trends for 2020…
More Digital Screens: As screen costs become cheaper while image quality increases, more and more out-of-home networks will convert to digital.
Growth in Programmatic: With increased digital inventory, out-of-home advertising will see an expansion in programmatic media buying and platforms designed for automation.
More Video: Video will continue to grow and be utilized by brands to engage and captivate audiences
Increase in Data Use: In the digital-out-of-home space, we will continue to see the rise in data usage as applied to digital campaigns. Mobile and location-based targeting will become standardized to help brands tell their story beyond their out-of-home presence.
Dynamic Content: Tailored messaging and dynamic content will continue to grow as more companies navigate weather, time of day, and individualized consumer targeting."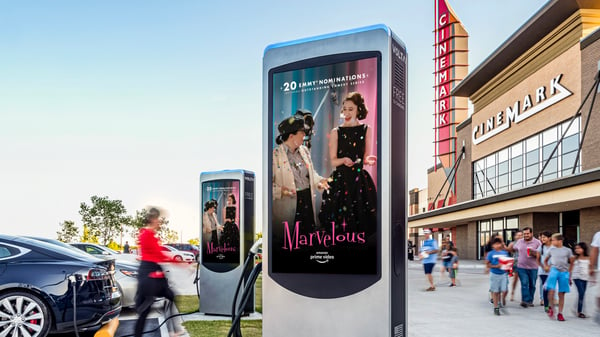 What is the one thing that you wish more digital buyers knew about out-of-home?
"We wish more digital buyers took advantage of the uniqueness of the DOOH formats. With out-of-home inevitably moving into an all digital future, we expect digital buyers will start including DOOH formats into their already existing digital and programmatic strategies."
Ready to find out how you can buy premium inventory from networks like Volta?
Or do you want to learn more about how Vistar can support your digital signage network?
Click here to read our other Media Owner of the Month posts.