For this month's Media Owner Spotlight, Vistar spoke to Pahala Sigiro, Marketing & Creative Manager at Otego Media. This interview spotlights the unique value proposition the network brings to the OOH industry and how Otego's partnership with Vistar Media is driving value across Indonesia.
Please describe your network in 2 sentences.
Otego Media is a leading OOH media provider in Jakarta, Indonesia, serving static and digital advertisements in 13 stations and 16 trainsets of Jakarta's MRT (Mass Rapid Transportation). Otego has made itself known for consistently leveraging new technology to make OOH more relevant, responsive and rewarding.
What types of screens do you have, and where can they be found?
Otego Media owns 126 screens that deliver great advertising with even stronger results. We provide a medium that captures the 19 million annual traffic of people going in and out of the bustling city of Jakarta. The MRT stations are located in the business districts surrounding shopping malls, apartments, restaurants and common hangout places, making Otego Media the perfect medium to reach both the working population and leisure/entertainment seekers.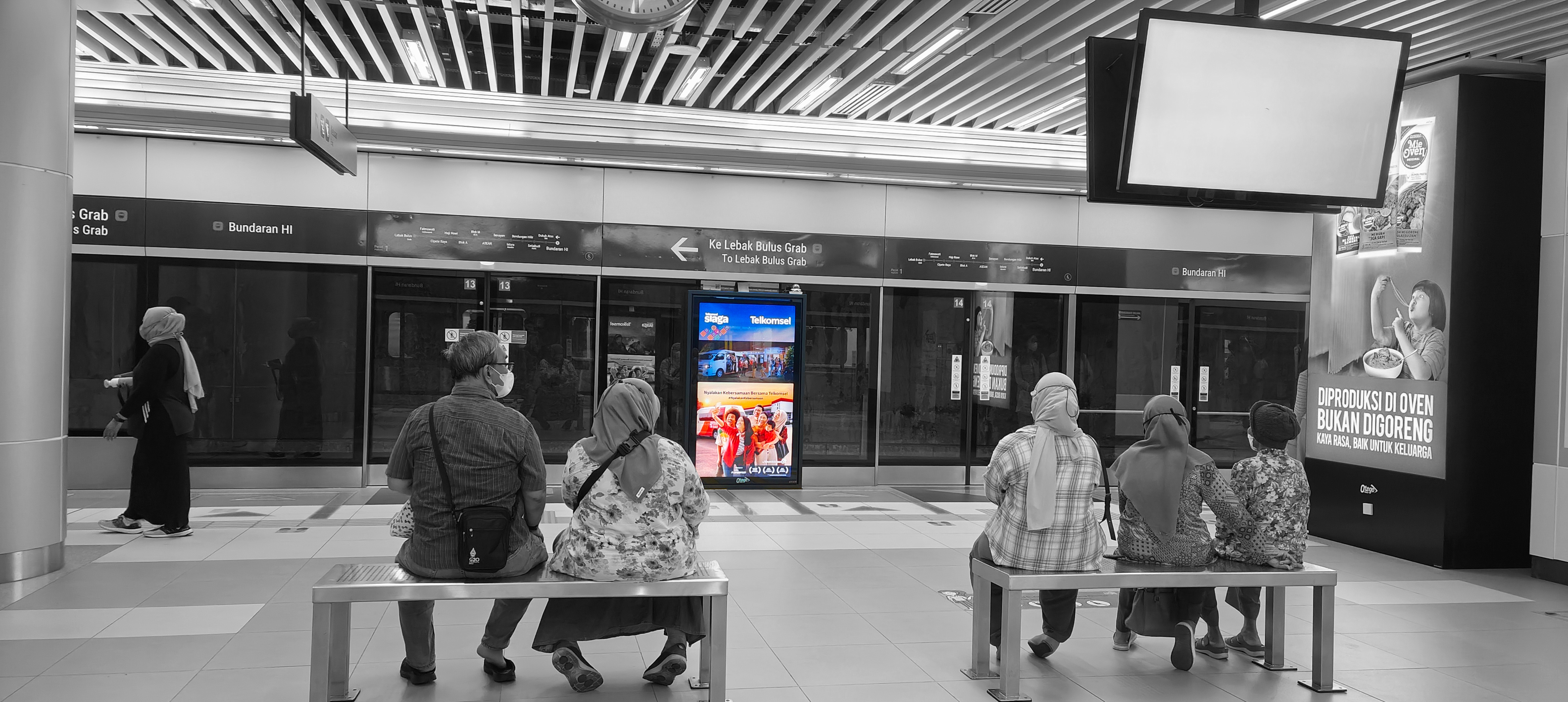 What regions do you operate in?
Our inventory reaches people who are traveling from their homes to their offices from the South of Jakarta to the city's centre at the famous Bundaran HI fountain. MRT also interconnects with other modes of transportation such as commuter trains and buses.
What sets you apart from other digital channels?
Otego Media provides a premium service and high-quality media for any advertising activity, giving the best visual experience to attract and engage audiences. Our screens are strategically located to dominate train stations, making sure ads can be seen comfortably and easily. The strategic location of our screens can effectively capture an audience dwell time of 5-10 minutes while consumers are waiting for the train, increasing the chance of an audience noticing and processing an advertiser's message.
What do you wish more digital buyers knew about OOH?
OOH is a powerful medium that contributes to online-offline conversion and vice versa. The channel's data-driven capabilities also give advertisers even more opportunities to reach target consumers where and when they're most likely to be, delivering results across a number of KPIs.
How do you see digital out-of-home evolving over the next year?
It will play a vital role in digital campaigns for clients: DOOH screens are everywhere, and with the help of programmatic, the channel can deliver even more efficient and targeted campaigns than ever before.
More personalisation and mobile integration: There are many unique data-driven capabilities available through DOOH that will continue to gain momentum. This includes weather triggers, which allow brands to tailor their creative based on local weather conditions (drought or rainy season), day-parting, which gives advertisers the ability to activate ads based on the time of day or day of the week when their audience is most receptive, and even dynamic creative, which uses data to swap out elements like promotions, taglines, product images and more in real-time.
DOOH used to increase footfall data: DOOH can seamlessly become a part of an audience's daily journey, and with the right dataset and measurement, we can track footfall or foot traffic from the actual DOOH screen to an in-store visit.
Creative: As brands can overwhelm an audience with multiple messages across many different advertising mediums, DOOH can stand out as it is a non-intrusive, non-skippable channel. The challenge will be on how to get people's attention with creative content that will make an impact. While animation, video or other interactive elements can be used, it all comes down to basic human behaviour and how advertisers can make our heads turn to engage with compelling content.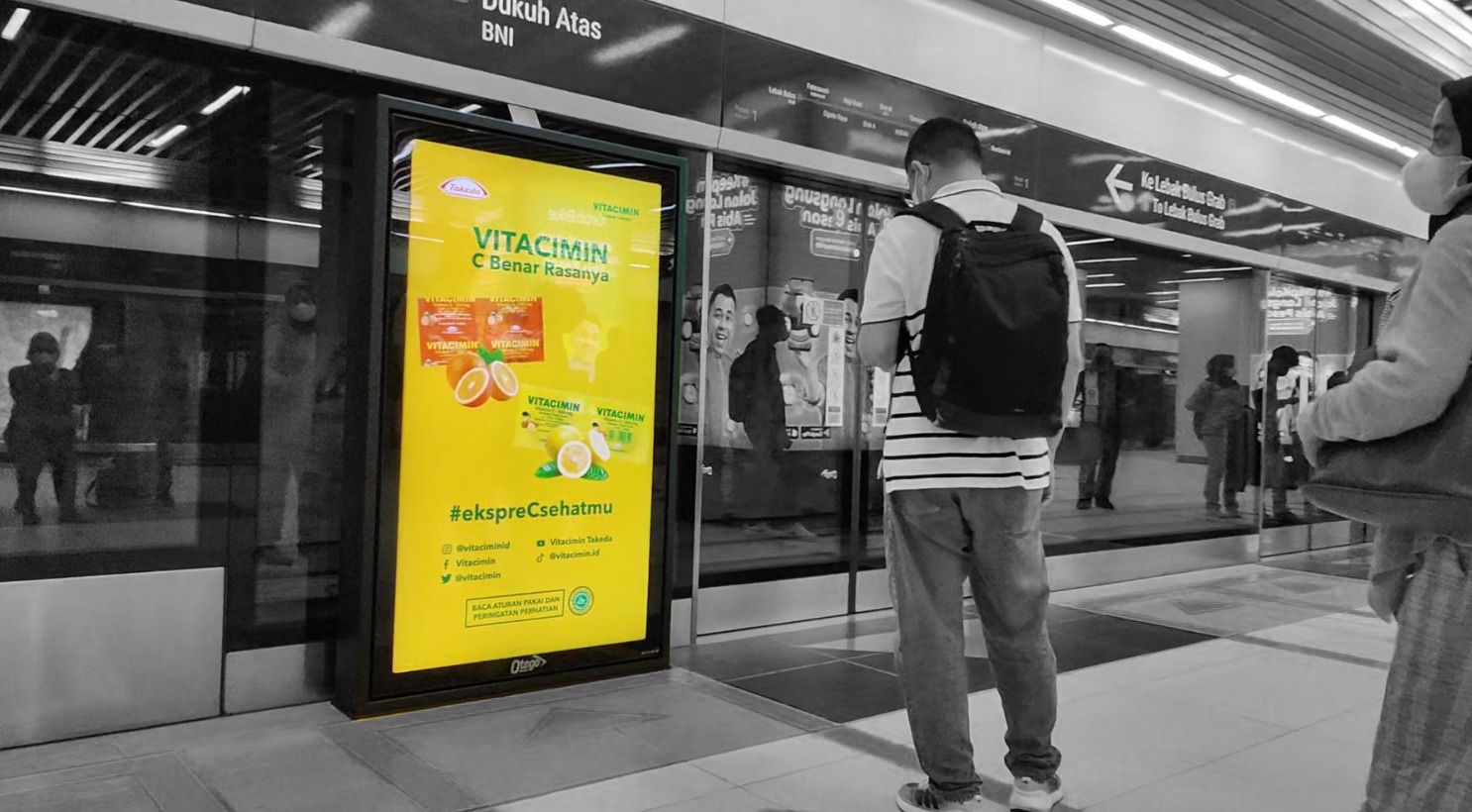 Why did you choose Vistar as a partner?
Vistar is the biggest programmatic technology company. Globally, it offers an ecosystem and services that can be beneficial for us to enter the digital advertising experience, from buying, selling and media asset management.
What has been Vistar's most valuable contribution to your business?
From my perspective, Vistar has helped open up new possibilities and allows us to connect to digital planners and buyers from around the world. As a supply-side platform (SSP), Vistar also has the largest source of demand for our buyers to tap into, while also being able to connect to other large demand-side platforms (DSPs).