Vistar Media recently had the opportunity to interview Solomon Misghina, the founder and CEO of Hilite Outdoor, to discuss the remarkable growth of their cartop digital out-of-home (DOOH) business in Canada. Let's take a closer look at what he had to share.
Please describe your network.
Hilite Outdoor is a rapidly expanding cartop DOOH network that operates across Canada. Our cutting-edge technology enables us to design captivating campaigns using high-resolution LED smart screens. Furthermore, we provide a wide range of valuable features, including real-time measurement, precise time of day and geo-targeting capabilities and comprehensive attribution studies. These studies encompass web lift analysis, in-store visitation tracking and app download evaluations, offering detailed insights into campaign performance.
What audience do you reach, and what regions do you operate in?
Hilite digital car-tops can be strategically positioned to target busy urban areas during rush hour to reach commuters, or placed in high foot traffic areas to connect with pedestrians. Depending on the goals of a campaign, we can tailor the messaging to specific demographics such as age, gender, income or interests. Our operations span across locations in the Greater Toronto Area, Ottawa, Montreal, Vancouver, Calgary and Edmonton.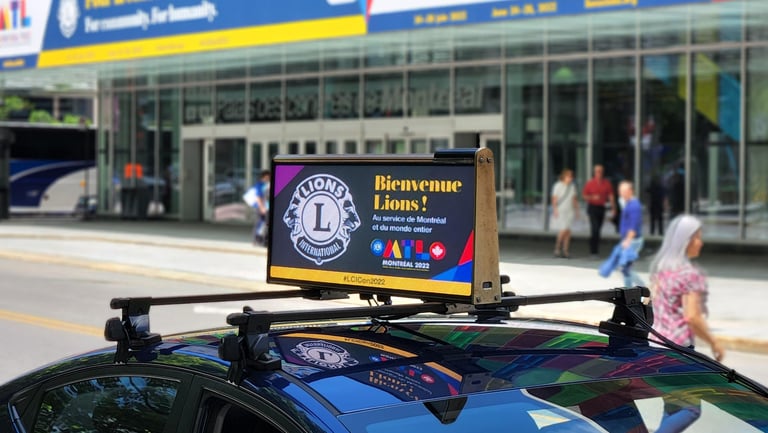 What sets you apart from other digital channels?
Because Hilite screens sit atop rideshare and delivery cars, we stand out from the competition, reaching audiences in every neighbourhood in the region, often in areas where a Hilite is the only screen they will see. With our advanced geo-targeting capabilities, we work with brands to understand who their audience is and where and when we can reach these individuals for maximum impact.
What is your network's value proposition to a brand?
Hilite Outdoor's main value proposition to a brand is the ability to deliver highly engaging and impactful ad campaigns that reach a diverse audience on-the-go. By using high-resolution LED smart screens mounted on rideshare vehicles, we can deliver dynamic and attention-grabbing content that is easily visible to pedestrians, drivers and passengers.

We offer advanced targeting capabilities, such as time of day parting and geo-targeting, enabling brands to reach their desired audience with precision and effectiveness. This offers brands a unique and highly effective way to connect with their audience and achieve their marketing objectives.

Hilite Outdoor's fleet is flexible and scalable, allowing brands to customize their campaigns and reach audiences in a wide range of locations. This versatility makes it an ideal platform for both local and national campaigns, as well as for brands seeking to explore and experiment with new marketing strategies.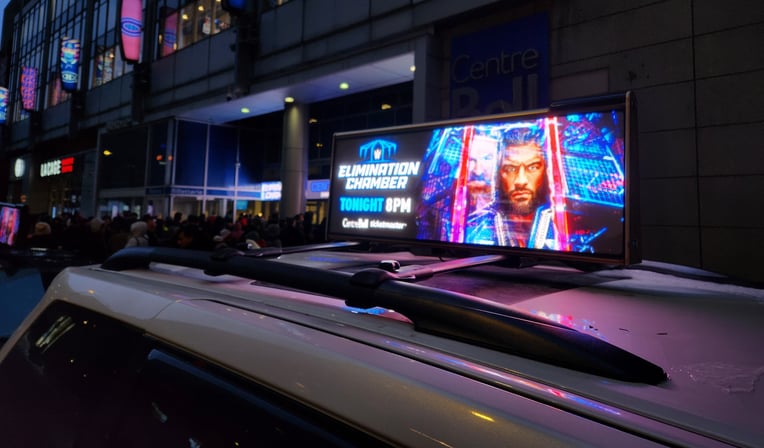 How do you see digital out-of-home evolving over the next year?
Increased adoption of programmatic advertising: DOOH advertising is becoming more programmatic, allowing for more efficient and targeted campaigns. By leveraging data and automation, advertisers can effectively reach their target audiences, and DOOH networks can maximize their inventory and revenue.

Integration with mobile and other technologies: DOOH is increasingly being integrated with mobile devices and other technologies, creating new opportunities for interactivity and engagement. For example, DOOH screens can be used to display QR codes, mobile notifications, or augmented reality experiences, allowing advertisers to create more immersive and personalized campaigns.

Emphasis on creative and dynamic content: As DOOH becomes more prevalent, brands will need to create increasingly creative and dynamic content to stand out from the crowd. This may involve the use of animation, video, or other interactive elements, as well as the integration of real-time data and social media feeds.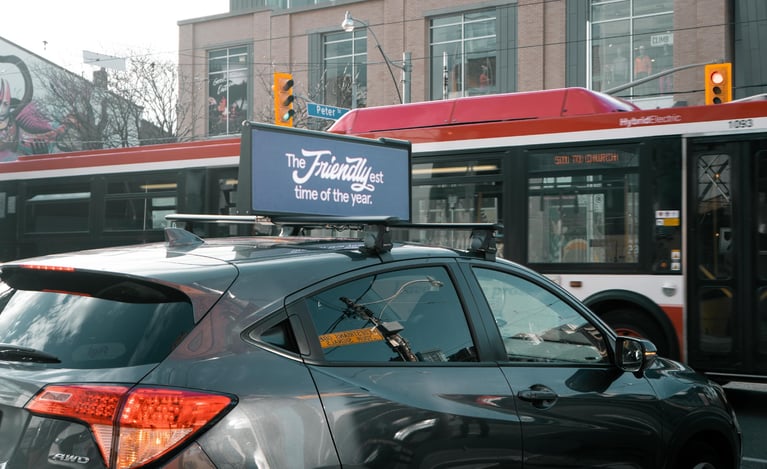 Why did you choose Vistar as a partner?
In addition to the advantages of exposure to Vistar's extensive network of buyers, our level of service and support is unparalleled. At Vistar, integration, marketing and sales support are all top-notch.
What Vistar software capabilities do you find most useful?
The Vistar software capabilities that we find most useful are their targeting and measurement tools. Vistar Media provides a range of capabilities, including real-time audience targeting, foot traffic analysis and attribution studies. These tools assist Hilite Outdoor in delivering optimized campaigns while helping brands measure their impact on business outcomes.