The field of digital out-of-home marketing (DOOH) is moving fast. Out-of-home (OOH) advertising specialists who want to create cutting-edge campaigns can find it difficult to keep up with the latest DOOH innovations.
If you're hoping to provide value for your clients and help them achieve their goals, you need to show them innovative OOH strategies that impact their bottom line.
These examples of inspiring DOOH marketing may help. But first, let's check in on our criteria. What defines truly great DOOH?
Strengths of DOOH: How to Spot a Top-Tier DOOH Marketing Campaign
Here are some things we look for in a stellar DOOH campaign, whether we're working with clients or simply appreciating what's out there.
A truly great DOOH campaign tends to:
Use the full potential of DOOH, including ultra-precise targeting and engaging, interactive use of digital media.

Leverage surprise, beauty or utility to engage the audience. We want to see messaging that is so current it feels prescient.

Make the campaign's call to action extremely intuitive for the intended audience. For example, if you're looking to drive foot traffic to a retail location, put that location in the forefront of your ad.
Stir up excitement both in and out of the OOH industry!
Our Six Favorite Examples of Strong Digital Out-Of-Home Marketing
As programmatic capabilities continue to improve the DOOH space, brands are finding more inventive ways to get in front of consumers in an eye-catching and engaging way. Here are some of our favorite DOOH campaigns from 2022. Which of these inspires you? Are there others you would include on your list of 2022 standout DOOH campaigns?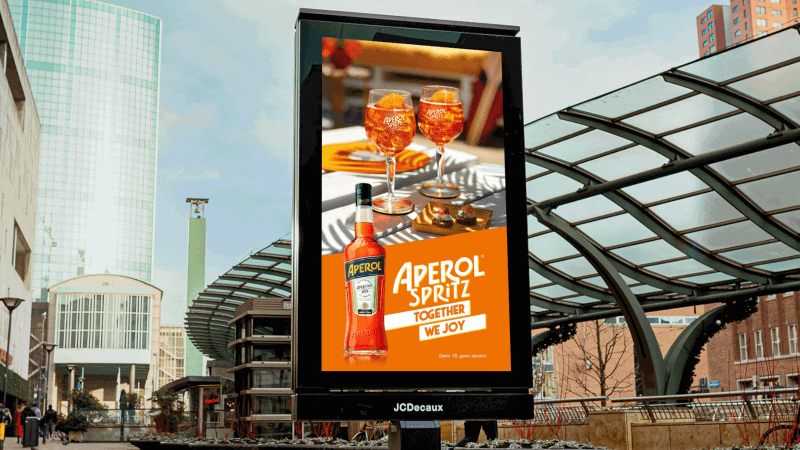 What is it? Aperol's summer campaign attracted a ready-to-buy audience by activating only at a certain temperature threshold — when it was cocktail weather! Further, the campaign was only active leading up to weekend happy hours and strategically located in major social hubs. This allowed for maximum bang per advertising buck.

What we like about this:
The use of the best possible location for maximum audience interest
What is it? Nike's 3D digital billboard featured a shoebox opening periodically, showing various Air Max designs. The ad went viral in Tokyo (where it launched) and across the globe.
The eye-catching graphics

The global appeal

The magnetic sense of suspense (what's in the box!?)
What is it? Volvo launched a DOOH campaign designed to overcome negative perceptions of electric vehicle (EV) charge times. Each DOOH billboard provided location-specific details of local leisure activities that lasted about 40 minutes — conveniently, the approximate length of time it takes to charge an EV.

What we like about this:
The use of location-specific information to educate the audience

The savvy way it overcame a common audience objection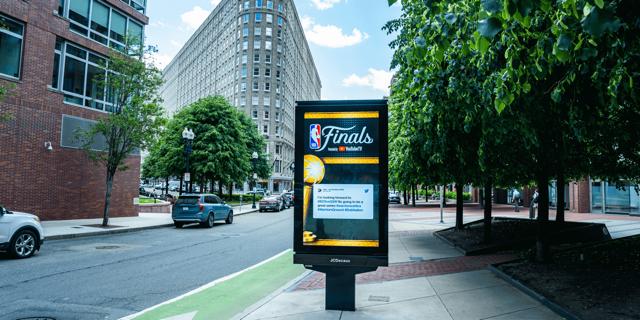 What is it? The nimble nature of programmatic DOOH allowed the NBA to activate DOOH campaigns in response to playoff wins and losses — turning screens on in winning team markets and deactivating them otherwise — to make the best use of their campaign.
What we like about this:

The way this campaign used dynamic creative to play off the energy of pivotal playoff moments, making for ultra-relevant, unforgettable messaging

The creation of community and camaraderie, benefitting the brand and consumers alike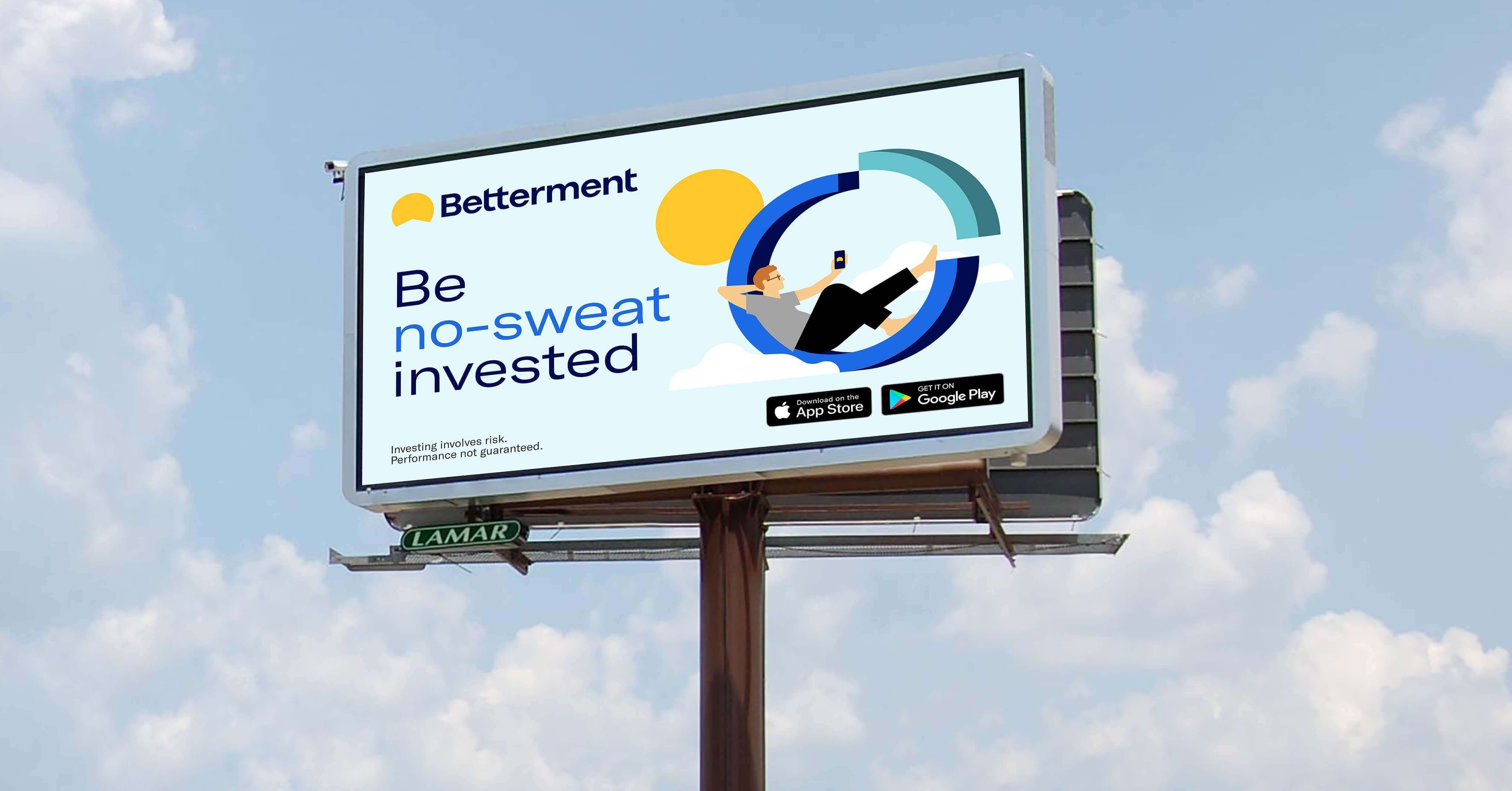 What is it? Programmatic DOOH allowed Betterment to take advantage of a cultural fascination with investing. With this campaign, the company was able to increase brand awareness in a crowded market by speaking directly to its demographic about something of interest.

What we like about this:

The use of location data from Foursquare to select strategic DOOH screens

The use of flexible creatives, changing their messaging on the fly to speak to cultural moments (like the Super Bowl).
What is it? In a practical DOOH move, McDonald's partnered with Waze, launching direction prompts within the app and targeted ads alongside traditional outdoor media. The result? Environmental billboards synced up nicely with app-based prompts, making the path to a delicious treat abundantly clear.

What we like about this:

The way the dual approach lowered obstacles in conversion

The increased brand awareness

The way this campaign embraced both traditional and innovative marketing channels
Inspired to Dive Deeper into Digital Out-of-Home Marketing?
When we see effective campaigns, we're inspired to innovate great DOOH with our clients! If you're interested in rolling out DOOH marketing, Vistar Media is ready to support you and your goals.
Contact our team to learn more about the services we provide. In the meantime, check out what's next on the horizon by downloading our new guide: The Advertiser's Playbook for OOH in 2023.