The Drum and Vistar Media teamed up to create a special edition report, The Advertiser's Playbook for OOH in 2023, giving marketers the inside track of all things out-of-home — what's now and what's next. Vistar Media's Co-Founder and CEO, Michael Provenzano, shares his thoughts on what we can expect from the programmatic DOOH industry as we dive into this next year.
Since 2020, we've all changed our day-to-day behaviors, which in turn made brands rethink how they reach consumers throughout the day. Everything from media consumption to commuting patterns to shopping habits and living situations have changed.
For the past several years, an advanced subset of advertisers and media buyers were already actively analyzing data to understand the movements of people, but during the pandemic many marketers had the experience of saying, "Help! We have no clue what people are doing!" In more detail than ever, these buyers are looking closely at data to learn where their audiences are, at what times of day, and why.
This type of data and analysis that Vistar and the broader programmatic industry have been touting for years is now not only exciting for some specific strategies, but across the full spectrum of a marketer's out-of-home investment. Additionally, programmatic allows brands to activate OOH in an extremely cost-effective manner.
Whereas in the past OOH investment might have been limited to a few windows throughout the year to support a splashy tentpole moment or single hero product promotion, marketers can now keep media running in key markets throughout the year or execute highly targeted campaigns to support multiple business needs.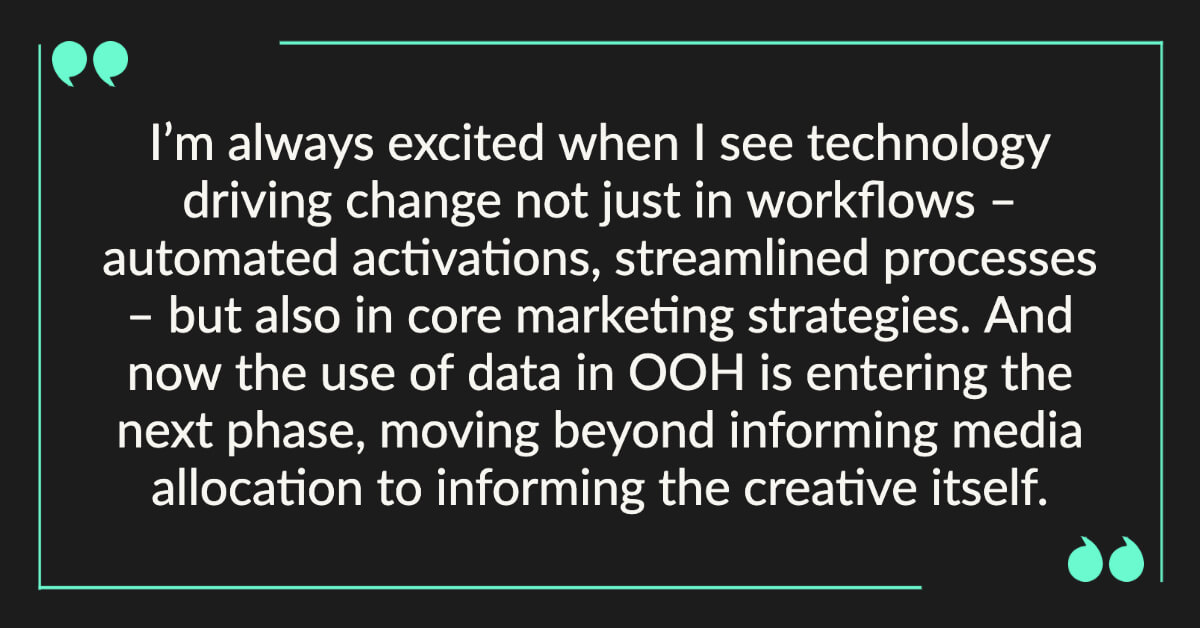 With capabilities like dynamic creative and advanced trigger targeting widely available, advertisers are realizing the benefits of scale and reach combined with precise, contextually-relevant creative.
Movement analysis; expanded media strategies; advanced creatives for beautiful, relevant messaging – exciting trends driving our industry to deliver more engaging experiences to consumers, and better end results for marketers.
So, as we move into 2023, what else does the future hold for out-of-home? Where will marketers be placing their bets? And how can DOOH play a unique and important role in media strategies? To view the full report, check out The Advertiser's Playbook for OOH in 2023.