This report presents data-driven insights and corresponding media strategies for the consumer packaged goods vertical — broken down by the categories of food, beverage, OTC, and personal care — examining:
Shopping Preferences & Brand Insights

Brand Loyalty & Consumption Patterns

When & Where to Reach CPG Shoppers

Category Insights & Marketing Strategies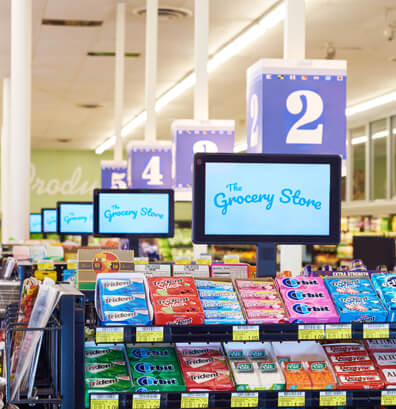 From popcorn to peanut butter, chocolate to crackers, fruit pops to deli meats, the world of food-based CPG ranges far and wide. So how can your brand stand out in today's increasingly complex landscape?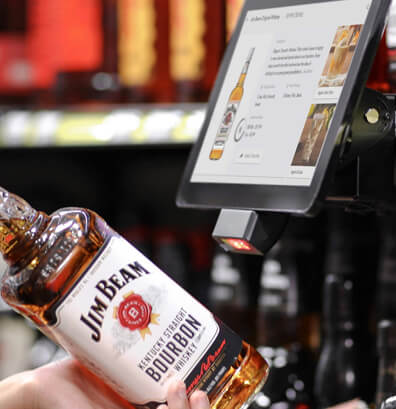 55% of consumers plan their beverage purchases within a few hours of buying them, and nearly 90% make these decisions within just a few days — a much quicker grab-and-go experience than grocery purchases.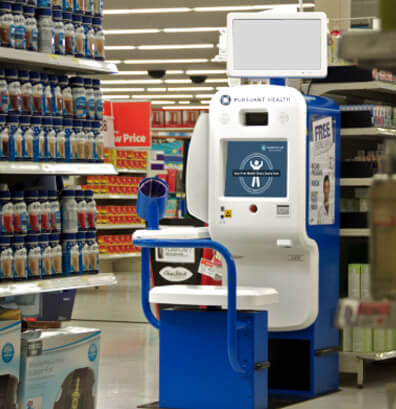 In the battle over market share, DOOH enables OTC brands to reach audiences on the path-to-purchase and at the point-of-purchase, during critical moments when consumers are in the midst of decision making.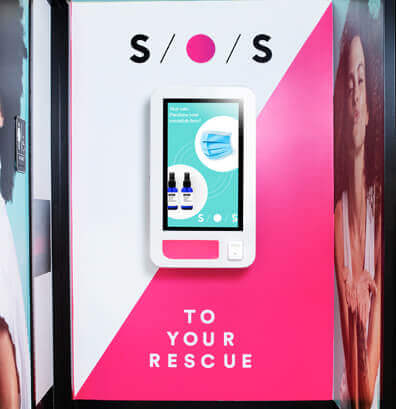 When you're at the store looking for a new body wash, are you more likely to think about the product you saw advertised online last week, or the product you just noticed on a digital screen inside the store itself?
CPG Client Success Stories
To compliment its Times Square activation, Nature's Way used the contextual relevance of airports with weather targeting to influence purchases at immune risk moments.
Nestlé activated across 10+ different DOOH venue types to reach shoppers while they were on the path to purchase and at the point of sale — driving a +13% lift in intent.
A non-alcoholic beverage brand drove a 73% lift in foot traffic to key retailers by reaching its "Tea Drinkers" target audience at multiple DOOH venues across the shopper journey.
A leading OTC company activated DOOH media around "germ hub" locations across multiple markets, ultimately driving +10.3% increase in product sales.
A top national beer generated a +22% lift in purchase intent by running ads across digital screens in contextually relevant locations, such as bars and convenience stores.
This leading CPG brand lifted purchase intent by +32% using a data-driven audience strategy that targeted "Frequent Walmart Shoppers" who also enjoyed physical activity.
A well-known beauty retailer turned to Vistar Media to develop an innovative OOH strategy that could leverage data and provide measurable results. Our latest report shows how the brand successfully leveraged DOOH for:
Activating a movement-based, data-driven audience strategy
Branding across the entire consumer journey
Uniquely tapping into a variety of contextual touch points
Driving +127% lift in foot traffic to its store locations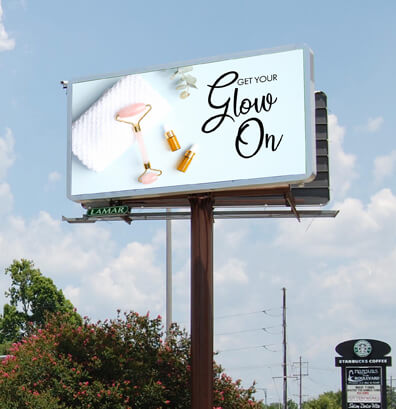 This brand seamlessly ran across 10+ OOH media networks, representing a mix of venue types and a variety of unique contextual environments.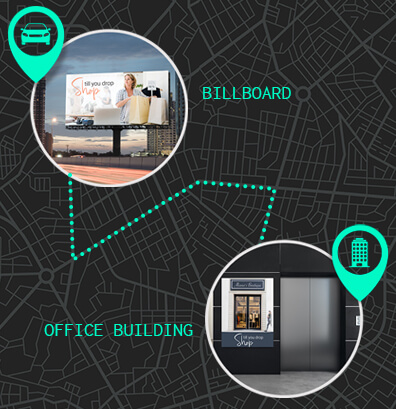 Dive into how CPG marketers can use the power of programmatic to take advantage of each type of digital out-of-screen network along the path to purchase.
Learn more about Vistar's approach to data-driven targeting, and our advanced capabilities, here. We've also partnered with the industry's top data providers, so you can extend your brand's existing audience and measurement strategies into DOOH.