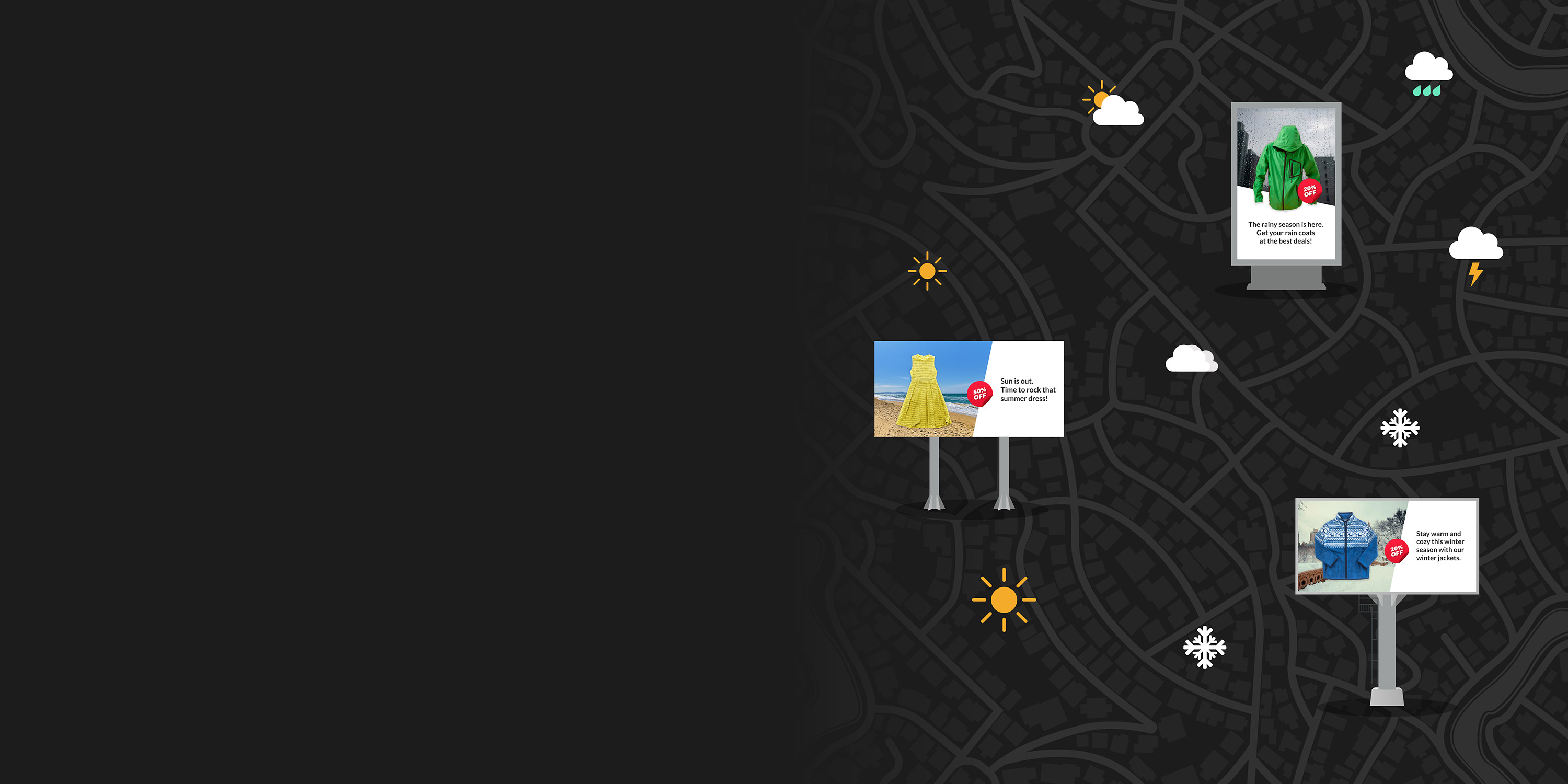 Weather Triggers
Using weather-based marketing in your DOOH campaigns to maximize budget and increase sales
What does the weather have to do with marketing?
Now more than ever, marketers, like you, need data-driven solutions to help you understand changing consumer behaviors in order to reach your audiences at the right times and places in the physical world. One way to do this is with weather-based marketing, also known as weather targeting or weather triggers.
When it comes to buying behaviors, the impact of weather on sales is drastic. A joint study by the BRC and Met Office revealed that the weather is the second biggest factor in influencing purchase decisions. Think about it. If your product falls into the summer category, an increase in temperature by just a couple of degrees can represent millions in extra revenue!

Whether your brand runs an online store or in brick-and-mortar locations, learning how to leverage weather trends to your advantage could make all the difference in meeting your marketing and sales objectives.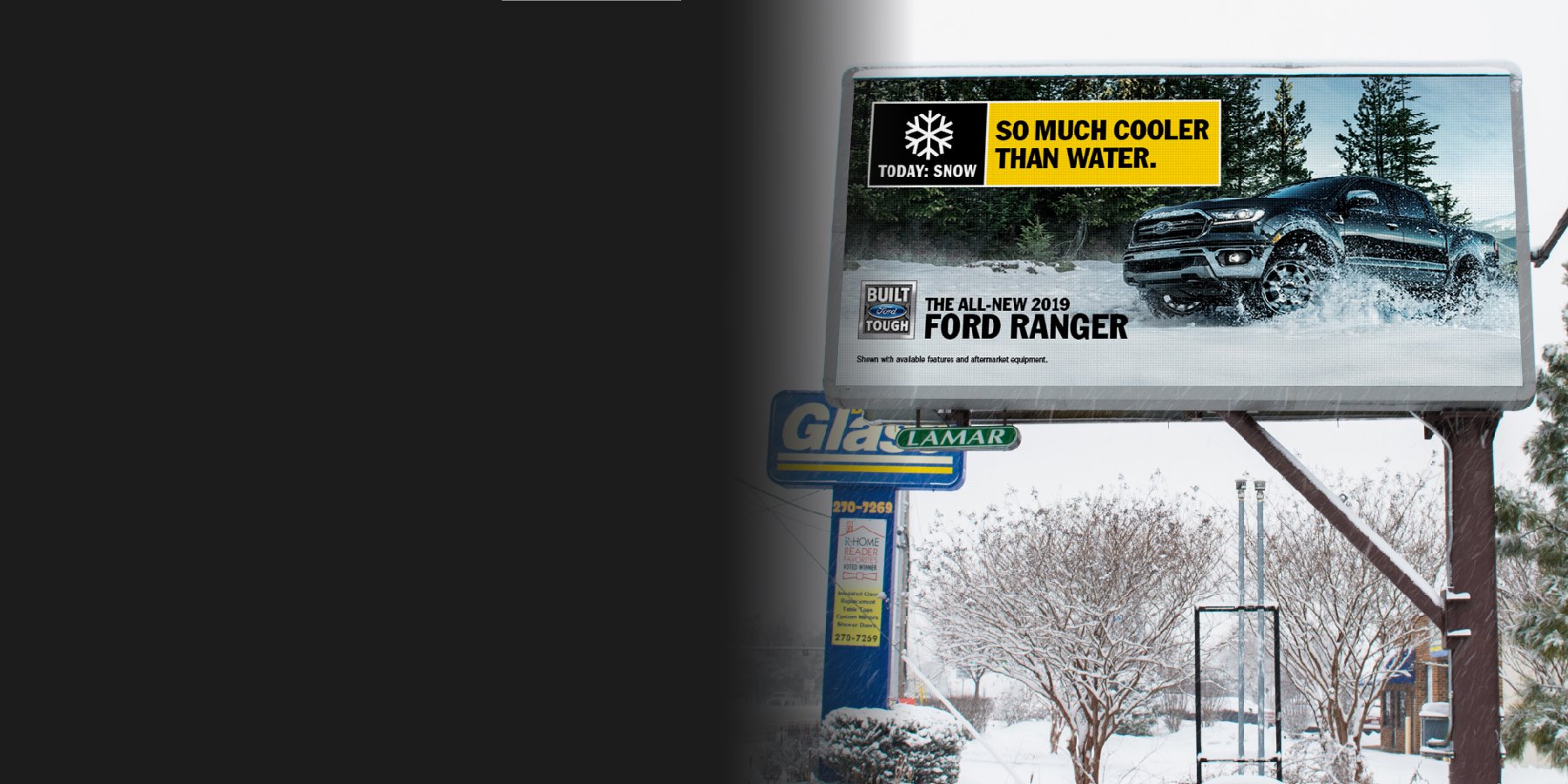 Programmatic DOOH +
Weather Targeting =
The Perfect Match
Combining programmatic DOOH and weather targeting just makes sense. Why? When you layer weather triggers into your out-of-home advertising strategy, you can utilize real-time weather data to automatically deliver ads with personalized marketing messages based on your audience's local weather.

average lift in consideration for campaigns that used weather trigger targeting*

brands have leveraged weather targeting in their DOOH campaigns through Vistar

campaigns executed weather strategies through Vistar's programmatic pipes
*The average lift in consideration only applies to campaigns that conducted measurement studies.
How Weather Triggers Work
Using programmatic DOOH, you can activate your brand's advertising based on different environmental and health conditions such as inclement weather, high pollen count, migraine conditions, etc. All weather triggers are relative and determined by location and current conditions. When the weather meets your campaign's pre-determined triggers, Vistar's programmatic technology automatically deploys your brand's creative when and where it is most likely to influence consumers.
Types of Weather Triggers
Vistar offers over 200 weather triggers that can be leveraged within your DOOH campaign. These are broken out into three main categories: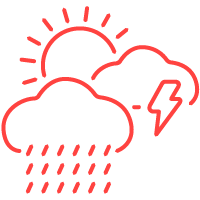 WEATHER
Trigger ads where specific weather conditions are present to serve a more contextually relevant creative.
Example Triggers: Heavy rain, very cold temperatures and high pollen count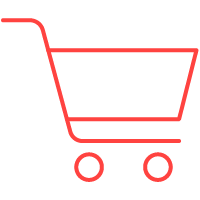 PRODUCT
Trigger ads when optimal weather patterns that historically drive incremental sales lift are present.
Example Triggers: Outerwear sales, cold beverage sales and cough and cold remedies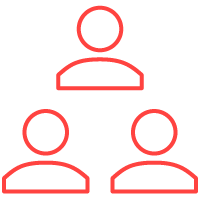 ACTIVITY
Triggers ads when known weather conditions that align with desired behaviors are present.
Example Triggers: In-store shopping, ordering delivery and optimal auto shopping
The Benefits of Weather-Based Marketing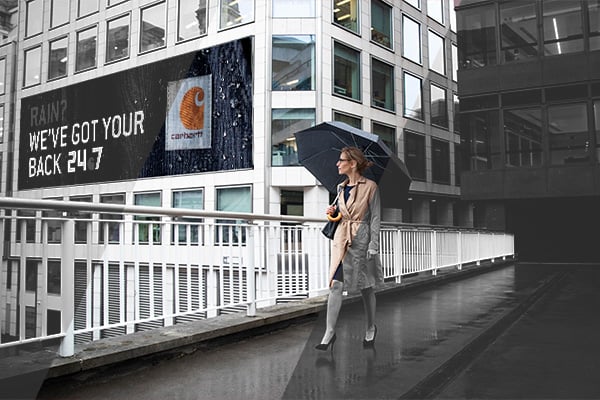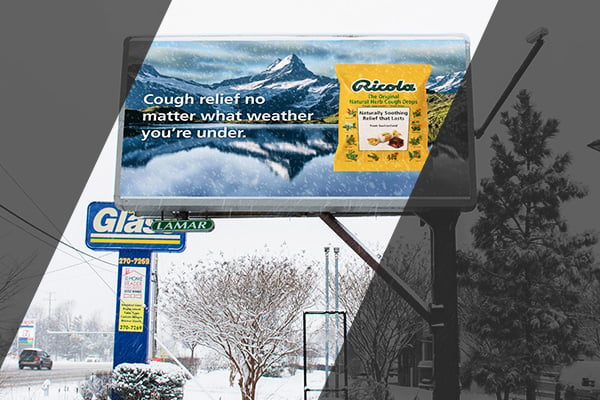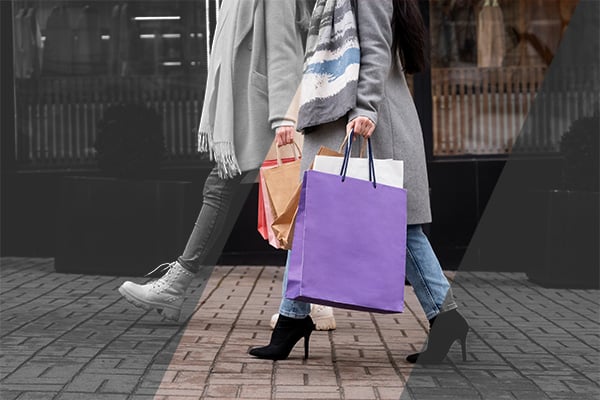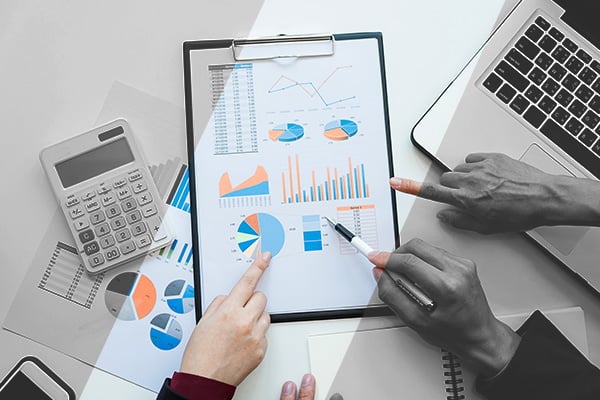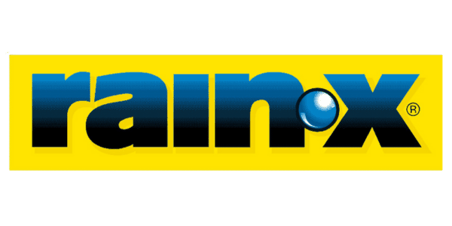 DOOH offered cost-efficient capabilities that allowed us to seamlessly use weather triggers to deliver the right creative messaging, to the right consumers at the right time. We saw that users exposed to DOOH ads were 6x more likely to visit a store than a user that was not exposed to them."
- Yannick Denis, Senior Omnichannel Marketing Manager at Recochem Inc.
4 Examples of How Brands are Using Weather-Based Marketing in DOOH
How to Harness Weather in Your Own Campaign
There's a wide range of tactics you can use to build effective weather-based DOOH campaigns. From tailoring your creatives to match specific weather triggers, to building your entire strategy around a season, here are some examples of how you can use the power of weather to drive results for your brand:
Fashion & Retail
Clothing trends change with the weather, and a fashion brand can do the same with its advertisements.
Packaged Goods
Promote CPG food products during heavy rain or snow while the ability to eat out or cook fresh meals is limited.
Travel & Hospitality
As the weather gets colder, tropical destinations can drive inspiration or help consumers fight seasonal depression.
Health and Wellness
Drive awareness of allergy or other illness remedies when the weather is most likely to exacerbate health conditions.
Insurance
Different temperatures create different risks and accidents. Use weather to serve ads for seasonal insurance needs.
Automotive
Activate messaging geared toward in-person auto shopping and dealerships around clear, warm days.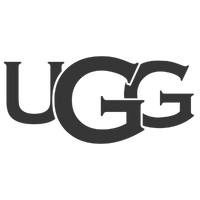 Partnering with Vistar Media on our DOOH efforts allowed us to leverage both location and weather-based targeting– ensuring that our Rain campaign was seen by our target audience when they were more likely to be in-market for rain products. We were very pleased to see not only a lift in awareness but also a lift in consideration and purchase intent."

- Michelle Hernandez, Director of Omni Digital Marketing at UGG