Brands can now take advantage of this new solution with taxi and rideshare top inventory from Curb, Firefly and Lyft via Vistar Media. *Update: Uber OOH inventory is now available through Vistar Media and can be holistically measured as well!
NEW YORK (June 10, 2021) – Vistar Media, the leading end-to-end programmatic ecosystem for digital out-of-home (DOOH), today announced it can now measure moving inventory, including taxi and rideshare tops, alongside non-moving OOH media types in the U.S. across media owners including Curb, Firefly and Lyft.
Driven by the rise in taxi and rideshare top media owners and the technological advancements of DOOH screens, Vistar's new ability to measure moving inventory the same way as non-moving empowers brands to understand the impact of their holistic DOOH campaigns.
"The beauty of programmatic has always been the ability to reach consumers when and where they are out in the world," said Michael Provenzano, CEO and Co-Founder at Vistar Media. "This new capability not only allows brands to take advantage of the variety of venue types available, but also fully understand the effectiveness of their campaigns for each of the DOOH inventory types and as a collective buy."
FOX, with agency Rapport LA, leveraged Vistar's first-to-market solution to promote its series The Masked Dancer across taxi tops and an array of other outdoor venue types including billboards, gas stations, and urban panels. Using a data-driven targeting approach, FOX activated a custom 'TV Viewership Audience' based on consumers who watch reality and game shows, as well as competitive networks. Measuring the impact of the DOOH campaign on consumer attitudes and tune-in intent, Vistar's Brand Lift Study revealed an 8 percent lift in awareness, 12 percent lift in consideration, and 11 percent increase in tune-in intent.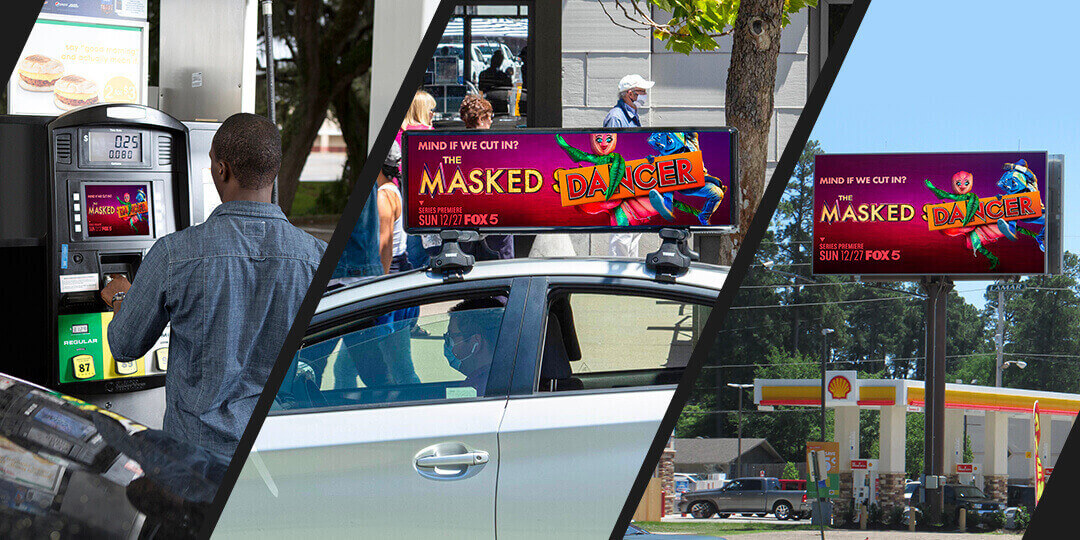 "The ease with which we were able to measure the entire DOOH campaign in one place allowed us to really lean into the benefits of DOOH, execute an impactful campaign, and ultimately assess the media's impact on real-world attitudes and behaviors," said Melissa Christensen, Group Director at Rapport LA.
Vistar measures both moving and non-moving OOH inventory through its measurement suite, which includes Brand Lift Studies, Foot Traffic Studies, Sales Lift Studies and Device ID Passback solutions.
About Vistar Media
Vistar Media is the world's leading end-to-end programmatic ecosystem for digital out-of-home (DOOH). Vistar Media's demand-side platform (DSP) and supply-side platform (SSP) empower buyers and sellers to easily transact on DOOH inventory while applying intelligent data insights that improve media performance. Vistar's SaaS solutions (unified ad server and Cortex for device and content management) deliver enterprise-grade solutions for monetizing and operating digital signage networks at any scale. Through its global reach, direct platform integrations, data partnerships, and complete technology stack, Vistar Media continues to power innovation and growth across the digital signage industry. Founded in 2012, Vistar Media is headquartered in New York City and has offices across the United States, Canada, the United Kingdom and Australia.